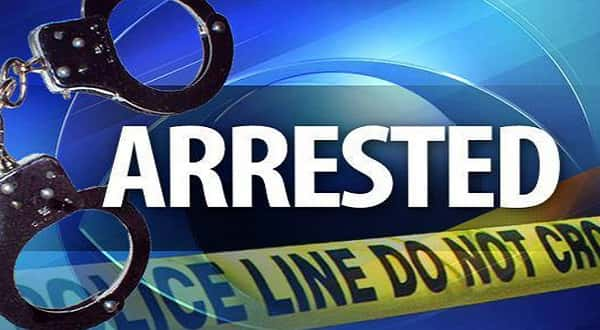 A Boone County man, 25-year-old Cole Powell of Valley Springs, has been arrested following an incident in which he allegedly armed himself with a shovel, swung it at his mother and struck her vehicle repeatedly with the weapon.
According to the probable cause affidavit filed Friday, officers from the Marion County Sheriff's Office and the Flippin Police Department responded to a residence along Rocking Chair Lane, off Marion County Road 5004, on May 3.
Powell's mother told officers her son had left the residence on foot, running into the woods. Officers searched the area, but were unsuccessful in locating Powell.
His mother said her son had a verbal argument with her mother, with whom he lives. The argument followed Powell's mother bringing his 3-and 4-year-old daughters to the residence for a supervised visitation.
Because of his demeanor with this grandmother, Powell's mother advised him she would leave the residence, taking the two children.
In response, Powell allegedly told his mother he would destroy her car to stop her from leaving. He then reportedly struck her car. She said before she could do anything, her son grabbed a large shovel and started swinging it at her. She said she begged him numerous times not to hit her. Instead, he turned his aggression toward her vehicle, hitting it three times with the shovel.
Powell then allegedly began chasing his grandmother's dog around the yard with the shovel, threatening to kill all of the dogs, with the two girls watching the display.
Powell's mother said her mother told her the Boone County man was mad because she woke him to spend time with his daughters.
Before fleeing the residence, Powell reportedly told his grandmother he would return to burn all the dogs and said she would be sorry.
Court records indicate Powell's warrant was served May 20, and he is facing a felony charge of criminal mischief, along with four misdemeanor counts. His bond was set at $2,500.
WebReadyTM Powered by WireReady® NSI