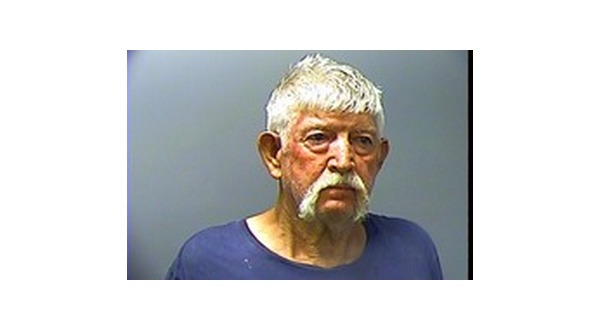 The state has dismissed charges against 72-year-old Wesley Bryan Dickerson filed after he allegedly made threats to shoot members of his family. The threats came during an alcohol-fueled argument at his residence along Sheid Road in Norfork May 22 last year.Dickerson had been charged with second-degree domestic battering, aggravated assault on a family or household member, third-degree domestic battering and endangering the welfare of a minor.
Fourteenth Judicial District Prosecutor David Ethredge said the decision to drop the charges came at the "adamant request" of a victim and in consideration of Dickerson's poor health. The Norfork man has attended the last several court sessions in a wheelchair and was absent from a recent court session because he was confined in a Veterans' Administration hospital.
It is not the first time bad blood between Dickerson family members has resulted in weapons being pulled. About four years before the 2018 incident, Wesley Dickerson was himself shot by his younger brother, Charles Ray Dickerson. Wesley Dickerson told investigators the July 2014 shooting occurred after he had driven to his brother's residence to settle a long-running dispute between the siblings over a $300 debt.
Wesley Dickerson said instead of talking, his younger brother ordered him off the property and then fired a 12-gauge shotgun from the front door of his residence hitting Wesley Dickerson as he sat in his pickup truck.
Charles Dickerson was sentenced to 10 years in prison in January 2016. He is listed as currently on parole.
The charges dropped against Wesley Dickerson stemmed from a fracas at his home. Baxter County deputies were called to the residence to investigate reports of a violent domestic confrontation involving firearms. When the deputies arrived, they found a number of people in the front yard of the home. The people yelled at the lawmen and told them to take cover because there was a person inside the residence with a gun.
All parties on the scene told deputies they had seen Wesley Dickerson point weapons at people multiple times. They told deputies there were a number of weapons in the house to which Wesley Dickerson had access.
The wife of Wesley Dickerson told deputies her husband had been drinking and had gotten into an altercation with his grandson, Daniel Dickerson, over the return of some guns. The wife said when the fight broke out, there were children present, but family members came to the residence and removed them from the property for their own safety.
In addition to having a firearm pointed at him, it was reported Wesley Dickerson hit his grandson with his cane. Deputies reported Daniel Dickerson had a bloody cut across his face.
Wesley Dickerson's wife reported she had tried to break up the fight between her husband and his grandson. She said Wesley Dickerson had shoved her down and punched her several times.
Deputies moved people who had been in the yard behind one of the barns on the property. Once family members were in places of safety, the deputies began to establish a perimeter around the residence. They reported an elderly male emerged from the house staggering and carrying weapons. The male subject, identified as Wesley Dickerson, was said to be heavily intoxicated.
Wesley Dickerson was alleged to have told the deputies he had been involved in the altercation, but they reported nothing else he said "made much sense."
Deputies took control of Wesley Dickerson and the weapons he was carrying and placed him under arrest.
WebReadyTM Powered by WireReady® NSI