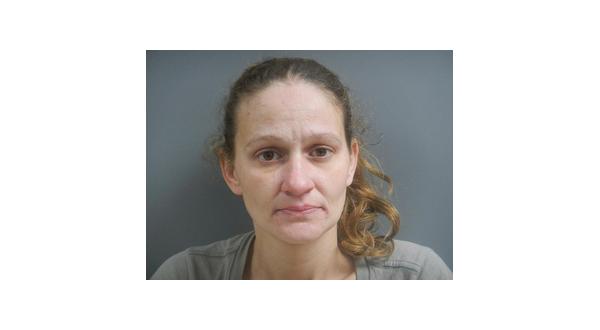 An Izard County woman, 33-year-old Kathryn Pitts of Oxford, has been charged with a felony county of furnishing prohibited articles, after she allegedly used methamphetamine while incarcerated and ate the bag the illegal substance had been in.According to the probable cause affidavit, an Izard County Sheriff's officer was screening telephone calls in an effort to locate Pitts' husband, who was a fugitive.
In a conversation with her husband, Pitts reportedly commented about the "stuff" she had on her when she left the house prior to her arrest. Law enforcement believed the reference to "stuff" was methamphetamine.
Officers searched Pitts' cell but were unable to locate any contraband. Pitts' cellmate was directed to supply a urine sample for a drug screening. Her test was positive for methamphetamine.
An officer then spoke with Pitts, who allegedly admitted to bringing a small amount of meth into the jail. However, she told the officer there was none left, and she had also eaten the bag it was in around noon that day.
In a follow-up interview with Pitts' cell mate, officers learned the two had shared the illegal drug over the course of two days. Pitts later told law enforcement she smuggled the drug into the detention center using an orifice of her body.
Bond on the felony charge was set at $20,000.
WebReadyTM Powered by WireReady® NSI