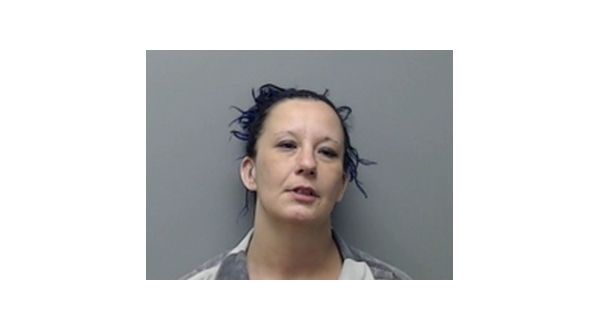 Casey Merriman
Two women with ties to Baxter County are facing new drug-related charges after illegal substances were allegedly found in the cell they share in the Izard County Detention Center.
According to probable cause affidavits filed Friday, the new charges were filed against 33-year-old Sara Marie Lynn and 43-year-old Casey Lynn Merriman, following a search of their cell.
Court records reflect Lynn's last address on file was in Jordan, while Merriman's was in Norfork.
The two were originally arrested and charged following a traffic stop on May 9 by an Arkansas State Police trooper on Boswell Road in Izard County. With the assistance of a deputy and his K9 partner, drugs and drug paraphernalia were allegedly located in the vehicle the two women were traveling in.
Merriman was arrested and charged with a felony count of possession of drug paraphernalia with the purpose to store, contain or conceal methamphetamine.
A criminal history check at the time of their arrest indicated Merriman was out on bond for felony drug and firearm charges in Baxter County.
Lynn was charged with three felony counts of possession of drug paraphernalia with the purpose to ingest methamphetamine and a habitual offender enhancement.
Both women reportedly told law enforcement they had been using methamphetamine for over 10 years.
Last week, law enforcement learned from a third female inmate Lynn and Merriman allegedly had contraband in their cell.
A search of the cell occupied by Lynn and Merriman allegedly led to the discovery of three baggies inside a toilet paper roll, with various substances. One appeared to contain tobacco, the second crystal methamphetamine and the third seven white tablets.
During an interview, Lynn allegedly admitted bringing all of the articles into the jail. She told officers she had stopped at a store in Melbourne to purchase baggies for the contraband. It was at that point she concealed the items in an orifice of her body.
Lynn is facing four felony counts of introduction of prohibited articles, three felony drug possession charges and one misdemeanor drug-related charge. Her bond was set at $50,000.
Merriman is facing four felony charges of furnishing prohibited articles. Her bond was set at $10,000.
WebReadyTM Powered by WireReady® NSI