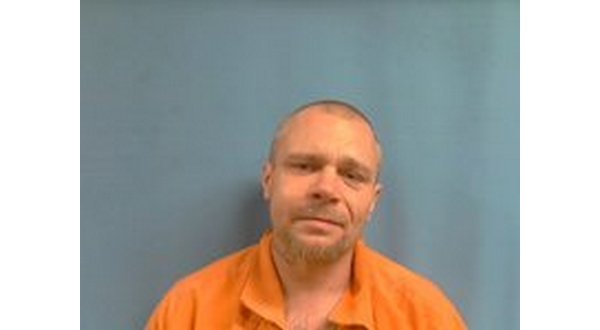 A Stone County man, 41-year-old Shane Mitchell, has been arrested following an incident in which he allegedly held a woman at knifepoint, after burning all of her clothing, threatened to beat her and kill her entire family.According to the probable cause affidavit, Stone County deputies were dispatched to a residence along Rocky Road in Pleasant Grove Friday, where a male had reportedly broken into a residence. The male, later identified as Mitchell, was said to be attacking a woman with weapons involved.
The victim told law enforcement she had been living with Mitchell for two weeks prior to making a trip back to her home in Jonesboro. She had just returned to Mitchell's residence when the alleged incident occurred.
She told officers she was ok but needed to go to the hospital. She reportedly showed the officers bruising and scrapes to her head made from being struck with a knife, swelling and defensive marks to her forearm.
Law enforcement searched a camper trailer and wooded area behind the residence where Mitchell was assumed to be hiding. Instead, Mitchell was met coming into the driveway and was ordered to get on the ground.
The Stone County man requested his seizure medication, with a family member stepping into to assist him.
Emergency medical personnel arrived to evaluate both Mitchell and the alleged victim.
Officers were unsuccessful in locating any weapons.
Mitchell has been charged with felony counts of aggravated assault on a family or household member and first-degree terroristic threatening, as well as an enhancement charge as a habitual offender.
His bond was set at $25,000.
WebReadyTM Powered by WireReady® NSI