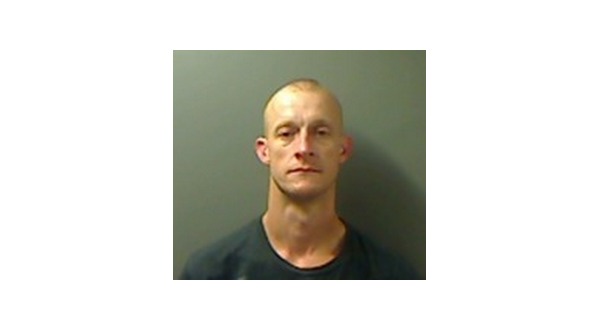 Bryan Sutterfield of Mountain Home was sentenced to 10 years in prison after admitting during a session of Baxter County Circuit Court Thursday he had violated the terms and conditions of his probation in a number of ways.In October last year, the 36-year-old Sutterfield was put on probation for 10 years and ordered into the 14th Judicial District Drug Court Program. He was first required to spend 90 days in one of the Community Correction Centers in the state to undergo treatment for his drug addiction. The centers are secured facilities, but differ in a number of ways from traditional prisons.
In his initial case, Sutterfield was charged with selling methamphetamine to a person working with law enforcement in January 2017 and on three occasions the following month.
When officers went to his home to arrest Sutterfield, they found drugs and drug paraphernalia in the residence.
In June last year, Sutterfield was again arrested stemming from a burglary at a home along Baxter County Road 73. Investigators reported the house was entered through a bedroom window.
The homeowner said four firearms had been taken, along with a pair of Smith and Wesson handcuffs and about $400 in coins.
A granddaughter of the homeowner was listed as a suspect.
In mid-June last year, a deputy sheriff in Carroll County stopped a vehicle belonging to the granddaughter. Sutterfield and others were also in the vehicle, along with a pistol and handcuffs. The items matched property stolen in the Baxter County robbery.
When the granddaughter was interviewed, she admitted she had gone to her family member's home along with Sutterfield and others. They broke into the house and took various items. The granddaughter said she could not recall details of the event because she was high on drugs at the time.
In petitions to revoke his probation, Sutterfield was charged with failing to report as directed for random drug testing, failing to maintain contact with his probation officer, changing addresses without notification or permission and failing to complete the drug court program.
WebReadyTM Powered by WireReady® NSI