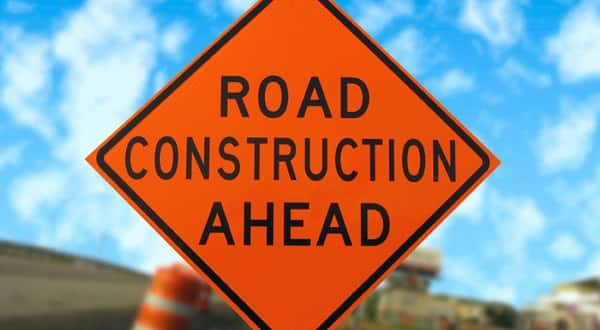 After years of planning, city officials in Harrison have received positive financial news regarding their efforts to address multiple issues on the U.S. Highway 62\65\412 bypass.
KYTV reports the Arkansas Department of Transportation will be spending $8.35 million to assist the city on its highway improvements.The funding will address three initiatives–improved intersections, coordination of traffic signals and widening portions of the bypass.
Wade Phillips, the city's public works director, says Harrison officials have already been working on the State Highway 43 or Rock Springs Road and the bypass project.
Phillips says the endeavor is a partnership originally planned to use city, state and federal funding. He says now the city will not have to utilize its dollars for the project.
In addition, Phillips says the city will move forward with improvements at the intersection of Industrial Park/Main Street and the bypass. The area is referred to as the north interchange.
He says this will be a significant undertaking, with current estimates putting the price tag at $2.5 million.
Further north, the Arkansas Department of Transportation is also going to make improvements to Walmart, Forward and Hester drives along Highway 65.
Phillips says efforts will be made in the coordination of all those signals through that corridor to where they will communicate. He says the coordination is an attempt to help the flow of traffic so the signals are not competing with each other.
Phillips says the remainder of the funds will be used in an effort he believes many people are excited about.
He says in response to the request of city officials, the state has agreed to begin a project widening portions of the existing bypass.
Phillips says the state is making $3 million available to start the widening project.
In an earlier Harrison Daily Times report, it was noted former Harrison Mayor Dan Sherrell and Phillips met with ArDOT officials to discuss a plan to widen Highway 65 from the south interchange to well north of the north interchange.
Phillips said at that time one of the city's biggest concerns is drainage and lane width between the interchanges. Heavy rains can create pools of water on which a vehicle can hydroplane. The bypass was originally constructed as a four-lane highway, but after several crashes, it was later repainted by narrowing the lanes to create a center turning lane.
The Harrison public works director said work on the Rock Springs Road and 43 intersection is expected to start next year. The other projects will roll out once the designs are ready.
WebReadyTM Powered by WireReady® NSI