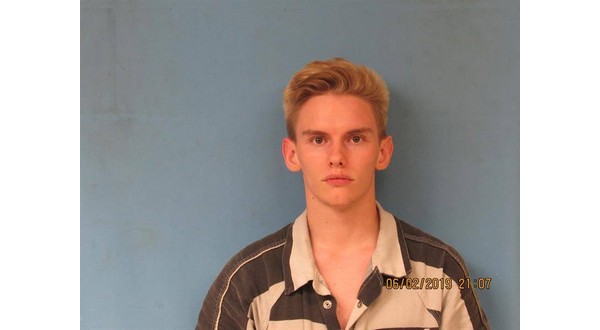 A Newton County teen has been charged with rape and possession of sexually explicit digital material following an alleged sexual encounter with a runaway from Missouri. Newton County Sheriff Glenn Wheeler says 19-year-old Nicholas B. Hutton is facing the two felony offenses after he reportedly met a 13-year-old female on Facebook.
Sheriff Wheeler says Hutton's arrest follows his office receiving a call Sunday afternoon advising a female runaway was at a local business saying she wanted to return home.
A deputy confirmed she was entered in the National Crime Information Center's database as a runaway juvenile and had been brought to Newton County to visit her boyfriend.
The runaway was brought to the sheriff's office, the Polk County, Missouri, Sheriff's Office was then contacted, along with the girl's mother.
Law enforcement learned the girl had reportedly met Hutton on Facebook. While she was with Hutton, she said they had sexual intercourse.
Wheeler says in an interview with Hutton, he allegedly admitted to the encounter. A check of his phone revealed nude and inappropriate photos of the girl.
While Hutton was initially arrested for rape, after the photos were discovered, he is facing the additional felony charge.
Wheeler says, "It's so easy now for children to fall prey to folks who can use social media and other outlets to find victims. I'm just glad this young lady is now safe and back with her family in Missouri."
Wheeler further encourages parents to be well aware of what their children are viewing and taking part in while online or using social media. He says, "You're still the parent and have every right to know what your child is looking at and who they are talking to online."
WebReadyTM Powered by WireReady® NSI