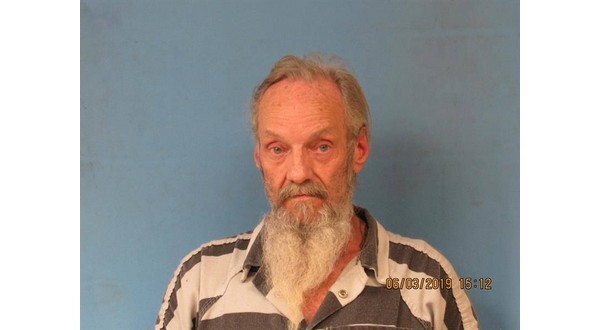 A Newton County man has been arrested and drugs with a street value of $70,000 seized following a pursuit last Thursday morning. Arrested and charged is 58-year-old Joe Justin Morris of Deer.
Newton County Sheriff Glenn Wheeler said Tuesday a deputy from his department attempted to make a traffic stop on a vehicle with expired tags.
The driver, later identified as Morris, refused to stop and led officers on a pursuit out State Highway 74 East, before turning onto a dirt road.
Morris then pulled into a grassy area in an attempt to turn around, and his vehicle became stuck. The Newton County man reportedly jumped from his vehicle and fled.
Deputies with the assistance of K9 Cora were able to apprehend Morris.
A follow-up investigation led to the seizure of approximately 74 grams of methamphetamine, along with other drugs and paraphernalia, with a street value of approximately $70,000.
Sheriff Wheeler says Morris has been charged with possession of methamphetamine with intent to deliver, probation/parole violation, six counts of possession of drug paraphernalia, five counts of misdemeanor possession of drug paraphernalia, seven counts of misdemeanor possession of a Schedule IV controlled substance (less than 4 ounces), fleeing in a vehicle, fleeing on foot, careless or prohibited driving, no vehicle license, fictitious tags and driving on a suspended driver's license.
Bond for Morris was set at $25,000.
Sheriff Wheeler says, "Methamphetamine and the people who sell it are poisoning our communities and our citizens, leading to most everything my office deals with. My deputies did a good job on this case, taking a key Newton County dealer out of the loop for a little while. Others will take his place, but we'll be just as happy to lock them up as we were to lock Mr. Morris up."
WebReadyTM Powered by WireReady® NSI