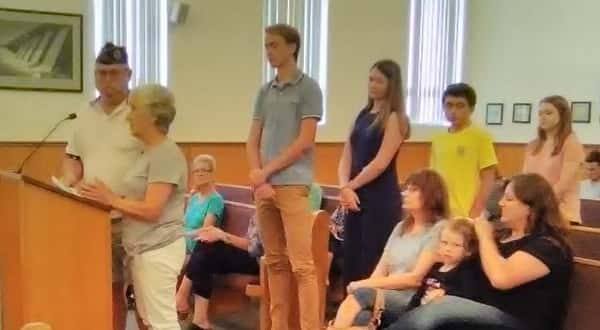 Photo: (left to right) Frank Kaye, Boys State chairman; Sherie Brown, Girls State chairman; Jefferson Hodges, Mountain Home High School; Meagan Beck, Mountain Home High School; Garrett Burns, Homestyle Christian Educators of the Ozarks; and McKenzie Paden, Mountain Home High School.
During Tuesday evening's Baxter County Quorum Court meeting, representatives from Arkansas American Legion Boys State and Arkansas American Legion Auxiliary Girls State made presentations explaining the programs and presented testimonials about their experiences last week.
Arkansas Boys State takes place at the University of Central Arkansas in Conway. This year over 550 boys attended, with nine from Mountain Home.
Arkansas Girls State is held at Harding University in Searcy at the same time. Approximately 875 girls were present this year, with five from Mountain Home.
Boys State and Girls State are intensive, week-long sessions dedicated to educating incoming high school seniors about the workings of the American system of government, as well as what it takes to become good citizens. They room with total strangers, live in cities or counties named after Arkansas notables, learn how to write bills and resolutions, campaign for office, hold elections, and cap the week off with a trip to the Statehouse in Little Rock. Delegates who are elected to state-level office meet in the actual House and Senate chambers to present the bills they've written during the week, and if the bills are passed, the governor signs them into law.
Girls State day at the Capitol.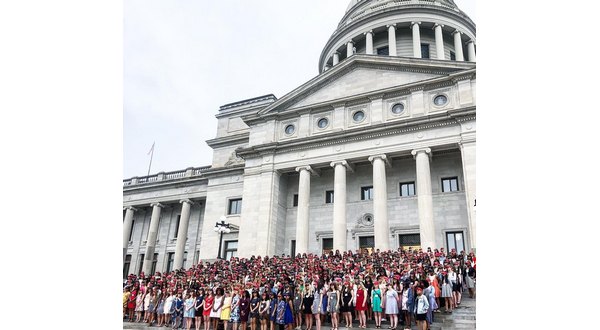 Boys State delegates in the House Chamber at the Capitol.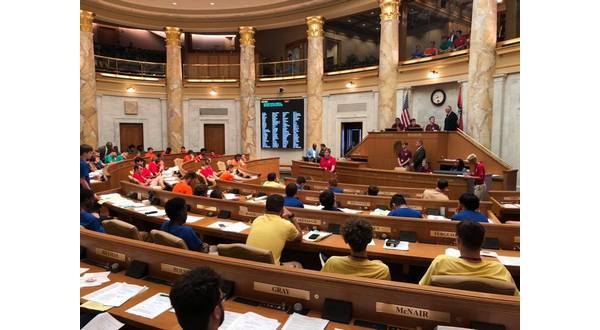 These exclusive programs offer students what many consider a once-in-a-lifetime opportunity. Only those who are finishing their junior year in high school may apply. Both programs are open to students in public or private school, as well as those who are homeschooled. The fees associated with attendance are paid for by local American Legion posts and American Legion Auxiliary units, who raise money for this expense all year long — the students only need to provide their own transportation to and from and spending money for the week.
Both programs have Facebook pages — search for "Arkansas Boys State" and "American Legion Auxiliary Arkansas Girls State."
For more information, contact Frank Kaye, Boys State chairman, at 870-404 5462, or Sherie Brown, Girls State chairman, at 870-491-5325.
WebReadyTM Powered by WireReady® NSI