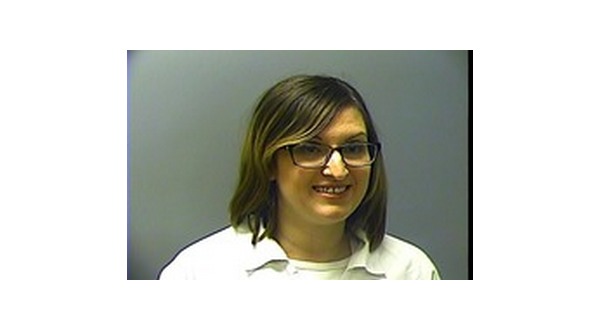 An Izard County woman, 25-year-old Kaitlyn Johnston of Pineville, is facing five felony drug offenses, following her arrest Tuesday at a residence she reportedly shares with a fugitive from law enforcement. Johnston is being held in the Izard County jail with bond set at $100,000.
According to the probable cause affidavit, officers with the Arkansas Community Corrections Special Response Team were searching for a fugitive at a residence along Harris Street in Pineville when they encountered Johnston at the home. Johnston is on active supervision by Arkansas Community Correction from a Baxter County case.
In August 2017, Johnston pled guilty to drug-related charges in Baxter County Circuit Court and was sentenced to 20 years in prison, with 10 years to serve and 10 suspended. In addition, almost $8,000 and several vehicles were forfeited to the state as part of her plea agreement.
She and her co-defendant and then boyfriend, 39-year-old Nicholas Tomei, were arrested following a drug deal involving a confidential informant.
The vehicle the two were traveling in was later stopped on U.S. Highway 62/412 by an Arkansas State Police trooper who was part of the team monitoring the bust.
Prior to the stop, Tomei admitted he had been throwing methamphetamine out of the passenger side window of his black Cadillac once he realized he was being tailed by the trooper, but the powdery substance kept blowing back into the car as Johnston drove down the highway.
Officers recovered traces of a white powdery substance from various parts of the car. Tomei also had the powder on his body from his neck to his waist where the drug had blown back on him.
Tomei was given 20 years in prison after pleading guilty to the charges against him stemming from the October 2016 incident and other cases.
In the latest case, law enforcement allegedly located two bags containing a white crystalline substance resembling methamphetamine in Johnston's bedroom under a mattress. The substance field tested positive for the illegal drug.
Also allegedly located were three pills, two were Schedule 2 medications, while the third was a Schedule 4. Partial pills were also located that could not be identified.
Once at the jail, Johnston gave a urinalysis reportedly yielding a positive result for methamphetamine, amphetamine, THC and cocaine.
WebReadyTM Powered by WireReady® NSI