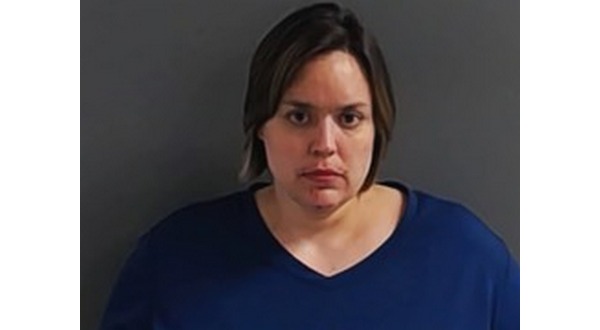 A Marion County woman, 36-year-old Valerie McGlothlin of Yellville, has been arrested and charged in connection with a fatal pedestrian accident earlier this year.
According to the probable cause affidavit filed Tuesday, McGlothlin is charged with a felony count of leaving the scene of an accident involving personal injury or death. Online jail records show she was booked into the Marion County Detention Center late Monday afternoon and released just over an hour later, after posting a $5,000 bond.
The affidavit notes on the evening of Jan. 4 at approximately 7:39, an Arkansas State Police trooper responded to a single-vehicle crash involving a pedestrian on State Highway 202, just west of State Highway 14.
The trooper's investigation indicated McGlothlin's vehicle had struck a pedestrian on the westbound fog or white line of the roadway.
The pedestrian, 65-year-old Donnie Paxton of Summit, was pronounced dead at the scene.
McGlothlin's van sustained damage to the front passenger side area, including the windshield, as a result of the collision.
Paxton was carrying miscellaneous items, including over $667 in cash. It was later discovered he owed upwards of $600 to a Summit grocery store and was likely traveling to the business at the time of the accident.
McGlothlin stated she did not know what she hit. After the collision, she stopped to assess the damage before traveling to her residence in Yellville. She said after she arrived at her residence and realized the extent of the damages, she called the Marion County Sheriff's Office to file a report.
WebReadyTM Powered by WireReady® NSI