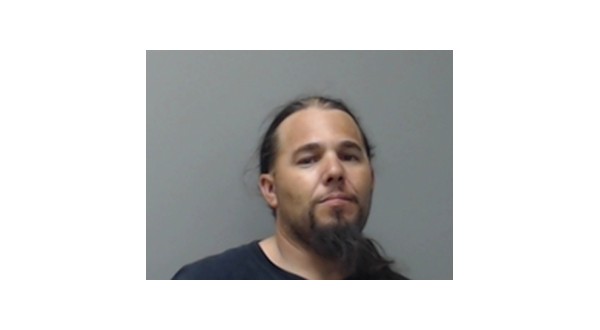 A Saturday evening traffic stop resulted in a Norfork man's arrest on outstanding warrants. In addition, 35-year-old Johnathan Foshee is also facing multiple drug charges as he currently resides in the Baxter County Detention Center.
The stop was conducted by a Mountain Home officer for a traffic violation. The driver, identified as Foshee, was determined to have outstanding warrants. During a search after the arrest, methamphetamine and drug paraphernalia were allegedly located.
On May 23, a Baxter County deputy responded to a residence on Arkansas Highway 5 South, and a witness said a young woman came to his house with no shoes asking for help. She identified her husband as Foshee and accused him of slapping her and punching her face several times knocking her to the ground. She also alleged he took her benefits card and phone away from her and left.
The victim also stated she had been in contact with a representative from a local church who was assisting her from a local non-profit organization. She did write a statement, but her handwriting was reportedly not legible.
The deputy later contacted the church and a representative from the non-profit who assisted the victim with her statement. The deputy reportedly spotted an abrasion on her elbow and chin, redness on her face and bumps on her head, but she refused medical attention. The non-profit representative said she would take the victim to a safe place.
Foshee faces charges of possession of a controlled substance (methamphetamine), possession of drug paraphernalia, third-degree domestic battery with purpose of injury and no driver's license. His bond is set at $6,000, but a hold is placed on him for other agencies.
WebReadyTM Powered by WireReady® NSI