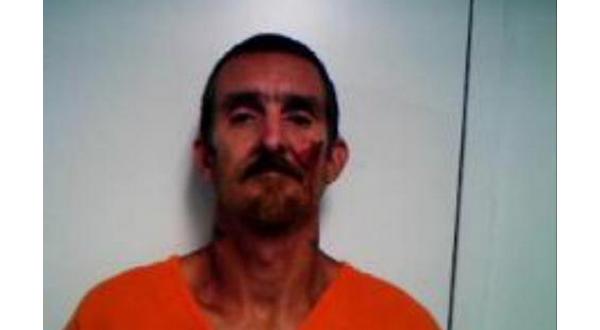 A homeless man being pursued at a high rate of speed in Searcy County Saturday reportedly waved and smiled at a deputy while attempting to run the officer off the road.
Searcy County Sheriff Kenny Cassell says 40-year-old Jeremy James Scott was taken into custody about 5:30 Saturday afternoon following a high-speed chase beginning in Van Buren County.
Sheriff Cassell's department was contacted by authorities from Van Buren County advising a vehicle reported stolen was traveling on State Highway 27 toward Welcome Home. The vehicle was described as having a homemade flatbed and pulling a cargo trailer.
Shortly afterwards, Sheriff Cassell encountered the vehicle between Welcome Home and Marshall and turned around in an attempt to make a traffic stop. However, the driver, later identified as Scott, turned onto State Highway 333, accelerated his vehicle and fled.
The pursuit continued onto U.S. Highway 65 with law enforcement from the Searcy County Sheriff's Office, Newton County Sheriff's Office and Marshall Police joining. Spike strips proved unsuccessful in slowing the fleeing vehicle.
As the Searcy County chief deputy passed the suspect, Scott reportedly waved and smiled at him, while attempting to run him off the road.
Scott reportedly passed vehicles on double yellow lines and in blind curves and attempted to ram vehicles, while driving at speeds in excess of 85 mph.
After going through Pindall, Scott turned into a private driveway. He allegedly purposely struck the vehicles Sheriff Cassell and his chief deputy were driving. He then left his vehicle and fled.
A Searcy County auxiliary deputy apprehended Scott, who was hiding in a wooded area. He surrendered without further incident.
Cassell says Scott lists his address as homeless. He is a wanted absconder from Arkansas Parole and Probation.
He has been charged with aggravated assault, being an absconder, felony fleeing and reckless driving. Cassell says other potential charges are pending.
WebReadyTM Powered by WireReady® NSI