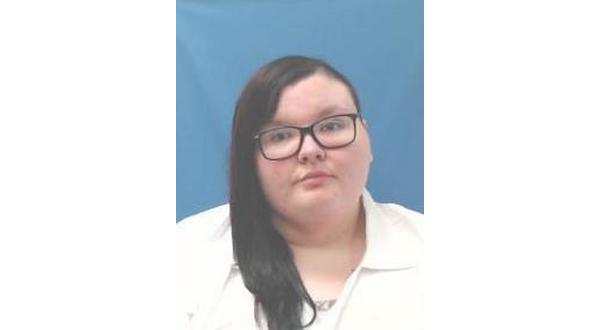 An Izard County woman, 26-year-old Kimberly Fannon of Melbourne, who pled guilty to charges of felony forgery and misdemeanor theft of property in 2016 and is serving time in the Arkansas Department of Correction is facing five new counts of forgery.
According to the probable cause affidavit, Fannon's new charges stem from allegations she passed a series of checks on a closed account at a Melbourne business in November.
The owner of the closed account was in district court to answer to a charge of passing a check at a Melbourne business. She told law enforcement she had never passed a check at the establishment.
A review of store video reportedly instead shows Fannon passing the check.
The account owner told law enforcement in 2018 she allowed a few people, including Fannon and two males, to stay with her at her home in Cherokee Village.
The woman said she believes the three may have stolen checks from her when she asked them to leave. She also maintained three "guys" came into her home and robbed her, taking a number of items including a television and rugs.
Upon further investigation, it was discovered Fannon allegedly passed four additional checks on the same account at the same business. The total amount of the checks was $657.
Fannon has been incarcerated in the DOC's McPherson Unit at Newport after her suspended sentence from Baxter County was revoked for violation of the terms and conditions.
In April 2016, Fannon was placed on four years of supervised probation through a negotiated plea to a felony charge of forgery and a misdemeanor count of theft of property.
The charges stem from a series of transactions with a stolen credit card in 2015 at businesses in Mountain Home and in Izard County, as well as online.
WebReadyTM Powered by WireReady® NSI