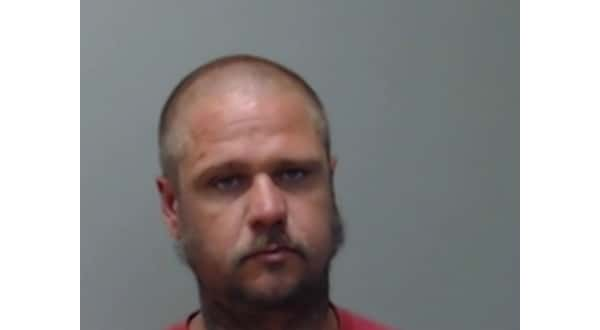 A Mountain Home man has been arrested after allegedly setting several fires in his parent's house. Thirty-three-year-old Daniel Lewis Milde is facing a felony charge for the incident earlier this week.
According to the probable cause affidavit in the case, a deputy was dispatched to the parent's house on County Road 25 Tuesday. The father told the deputy his son had been staying there off and on for three months and becomes argumentative and violent when he drinks.
The father says Milde showed up at the house Monday night in an intoxicated state and became confrontational. The father decided to take the rest of the family to a motel for the night to defuse the situation.
A few hours later, Mountain Home firemen were dispatched to the residence for a reported structure fire. Firefighters found a pile of rags on the cookstove and burned debris on the kitchen table. A pile of cardboard boxes was in the middle of the living room, but they had not been ignited.
Milde was interviewed by investigators with the Baxter County Sheriff's Office Tuesday and said he went to the house but was intoxicated and didn't remember much about what happened.
The home sustained fire damage to the cookstove and kitchen table, along with moderate smoke damage to the home.
Milde is charged with a felony count of criminal mischief in the second degree. He is being held on a $10,000 bond.
WebReadyTM Powered by WireReady® NSI