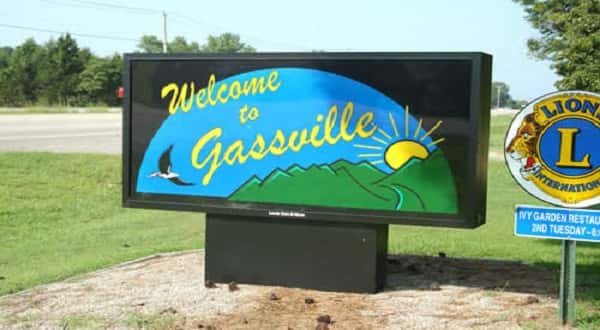 Preparations are underway for the proposed installation of a wastewater or sewer expansion in the City of Gassville. The project is jointly funded with grants and loans from state and federal agencies, providing monies for free hookups to residents deemed low to moderate income eligible. A grant from the Arkansas Community Economic Development Program is providing $42,140 to connect residents who are low to moderate income eligible.
In a letter to those residents impacted by the expansion project, Mayor Jeff Braim is urging them to complete an application to determine eligibility for the free hookups. The deadline for completing and returning applications is July 22. After that date, Mayor Braim says applications will no longer be accepted. He says city officials are hoping to use all the LMI funding provided for the project.
For those seeking assistance in completing the application, Catherine Baker, grants administrator with the Northwest Arkansas Economic Development District in Harrison, will be in Gassville on June 20 from 11 until 6. Baker will be at the Gassville Community Center, located at 204 South School Street, to take information or answer questions regarding the LMI application. The project engineer will also be in attendance with maps and plans for the initiative.
With Mayor Braim's letter was a chart to help residents determine if they might qualify for free hookups. Those submitting an application may mail, email or drop off the completed application with 2018 income verification. Verifications can be paycheck stubs, Social Security or other benefit letters, tax returns, or other documents. Disability benefits are not counted. For those who believe they may qualify but do not have income documentation, a form is available allowing the grant administrator to contact the employers of these residents directly.
For those wishing to submit their completed application and proof of income via email, the address is cbaker@nwaedd.org.
For those wishing to use traditional mail for submitting their completed paperwork, the address is Gassville City Hall, Post Office Box 28, Gassville, 72635.
The physical address for delivering the completed paperwork is Gassville City Hall/Community Center, located at 204 South School Street.
Questions may be directed to Mayor Braim at city hall at 870-435-6439 or his cellphone at 870-421-7723.
WebReadyTM Powered by WireReady® NSI