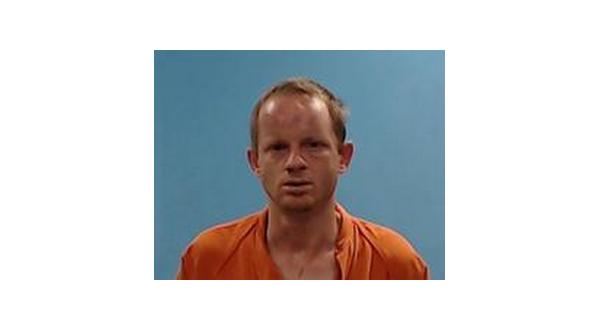 A Boone County jury has found Jesse Benton of Harrison guilty in a 2018 attack of three officers responding to a domestic dispute at a Harrison home.
Hometown Daily News reports Jesse Benton was sentenced to 24 years in prison in connection to the incident last summer, in which one of the deputies had to undergo surgery for injuries sustained in the incident involving the 35-year-old beating up his mother.
At the time of the incident, the Harrison Daily Times report, Benton, his mother and two law enforcement officers all received medical attention following the disturbance.
Harrison Police Chief Paul Woodruff said in 2018 officers responded to a residence along South Sycamore.
Officers found numerous items had been broken inside the residence. Benton's mother said he had thrown her to the floor and slammed a door against her foot.
Woodruff says as officers were talking to Benton, he suddenly started removing his clothes. He was told he was under arrest for domestic battery, at which time he began fighting with officers.
One officer received a gouge mark in his face near the eye and another was kicked in the face resulting in a broken nose and some broken facial bones.
The police log shows one officer logged use of force during the arrest.
Benton faced charges of second-degree domestic battery – because the mother was over the age of 60 the charge was elevated from third-degree domestic battery – resisting arrest, and two counts each of first-degree battery and aggravated assault on a police officer.
The prosecuting attorney says Benton will serve at least 17 years of the 24 in prison.
WebReadyTM Powered by WireReady® NSI