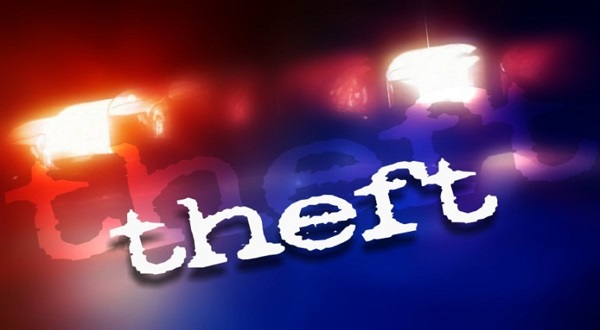 Two people from Stone County, 45-year-old Ronnie Dayberry and 37-year-old Amanda Baty, both of Mountain View, have been arrested and charged in connection with the reported theft of a 16-foot trailer.
According to the probable cause affidavit, the trailer was reported stolen from a residence along Arkansas Highway 5 South on May 24. It was chained to a truck "to help deter someone from stealing it."
At the time the trailer was reported stolen, a law enforcement officer in Stone County reported having stopped a truck in the early morning hours the prior day pulling a trailer. He reported the trailer's license plate had been turned backward and had been spray painted. A search of the vehicle being driven by a probationer, identified as Dayberry, noted a can of spray paint matching the color on the license plate was found. Baty was a passenger in the truck.
Dayberry was brought to the Mountain View Police Department for questioning and told law enforcement the trailer belonged to his uncle and gave officers a location for it. However, the trailer was not at the location when officers checked.
Baty was then brought in for questioning. She gave two possible locations for the trailer, with one being a pull-off near the Ozark Folk Center. The trailer was found at the pull-off and returned to its owner.
Dayberry and Baty have been charged with a felony count of theft of property and a misdemeanor count of criminal mischief. Their bonds were set at $2,500.
The affidavit notes Dayberry has been previously convicted of two counts of arson, domestic battery, false imprisonment, theft of property and theft by receiving, all felony level offenses.
The same day the affidavit was filed in connection with the alleged theft of the trailer, a second was filed against Baty alleging the theft of funds from a business where she is employed.
According to the second affidavit, on three occasions Baty is alleged to have taken funds from cash registers.
In this case, she has been charged with three felony counts of breaking or entering, as well as three misdemeanor counts of theft of property. Her bond was set at $4,500.
WebReadyTM Powered by WireReady® NSI