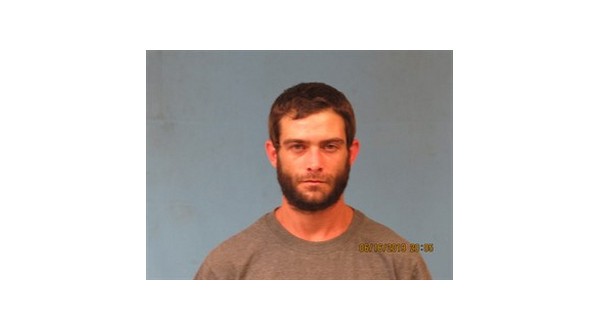 A man wanted by Newton County authorities in connection with a shooting Thursday evening has surrendered peacefully.
Newton County Sheriff Glenn Wheeler said Sunday evening 29-year-old Tyler Blue Breedlove contacted law enforcement through a third party and agreed to meet with a probation and parole officer and a county deputy at a family member's residence, where he surrendered.
Authorities began searching for Breedlove after receiving a call advising a man had been shot near a residence off Flat Woods Road south of Jasper, and the suspect had driven away in the victim's van. Breedlove was allegedly stealing the victim's van when the man and a witness came outside to investigate.
Breedlove allegedly opened fire with a .12-gauge shotgun, firing three times, striking the victim, 55-year-old Ralph Ross, with multiple buckshot projectiles.
Deputies arrived to find Ross had been shot in the face, neck, shoulder, foot and both legs. Sunday evening, Sheriff Wheeler said Ross was airlifted to an unidentified trauma center, where he is listed as critical, but stable and is sedated and intubated, with several surgeries ahead.
Breedlove was booked into the Newton County jail on existing warrants and will be interviewed about the Thursday evening shooting.
Wheeler says he was glad Breedlove made the right decision to contact authorities to tell his side of the story and put an end to the search.
The sheriff gives credit to his deputies and officers from other agencies for working many long, hard hours away from their families and lives at home to put enough pressure on Breedlove to help him make the decision to surrender.
Deputies, along with officers from the Jasper Police Department, Arkansas State Police, the 14th Judicial District's Drug Task Force, Hasty constable and the Arkansas Game and Fish Commission had been searching for the suspect.
WebReadyTM Powered by WireReady® NSI