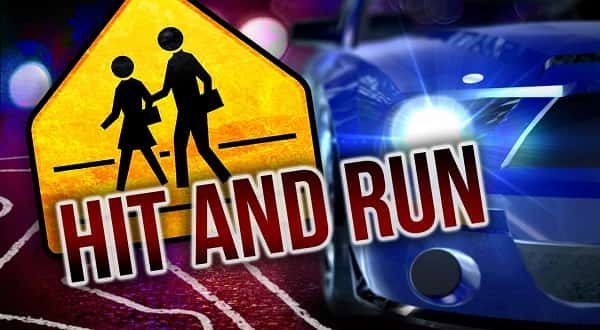 Two people were thrown from the motorcycle they were riding when they were struck by a vehicle that reportedly failed to stop at the intersection of Cardinal Drive and U.S. Highway 62 East Saturday evening. The driver of the vehicle fled the scene and was followed by a witness to the accident. The fleeing driver's vehicle then struck a tree. The driver of the vehicle fled on foot and remains at large.According to a vehicle crash report from the Mountain Home Police Department, the accident occurred at 10:15 Saturday evening when a Harley-Davidson Sportster driven by 34-year-old Shane Brandow of Flippin was stopped at the intersection on U.S. Highway 62 East.A vehicle approached the intersection, failed to stop at the stoplight and ran into the back of the Sportster, throwing both Brandow and his passenger, 23-year-old Sasa Jones of Mountain Home, off their vehicle.
The vehicle causing the accident fled the scene. A witness to the accident pursued the fleeing vehicle onto Commerce Drive and to where it intersected with Chestnut Hills Drive.
When the fleeing vehicle attempted to make a turn onto Chestnut Hills Drive, the driver lost control and struck a tree.
The witness following the vehicle reportedly attempted to check on the driver, however he fled on foot.
A member of the Mountain Home Police Department tracked the driver of the fleeing vehicle to a local motel about a mile from the second crash. But, he was unable to locate him.
Brandow and Jones were transported by ambulance to BRMC for treatment of what were reported as suspected minor injuries.
WebReadyTM Powered by WireReady® NSI