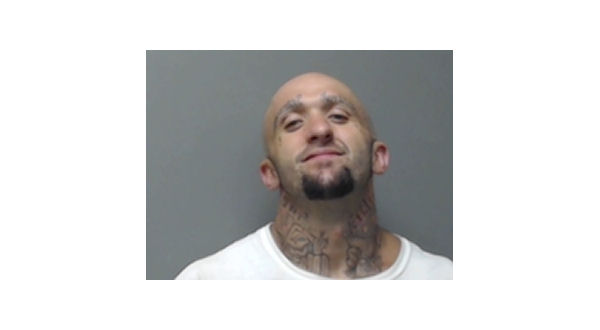 A kidnapping suspect allegedly attempted to flee from a Mountain Home Police officer following a weekend traffic stop. Thirty-one-year-old Steven Niziol of Norfork was arrested and booked into the Baxter County Detention Center on numerous felonies and misdemeanors, and authorities are on the lookout for 33-year-old Jessica Wuest and 19-year-old Jonathan Smith Jr.
A probable cause affidavit shows the Gassville Police Department being contacted May 21 by Baxter County 911 dispatch to answer a call of a badly-beaten male in Gassville City Park. Two officers arrived, and the alleged victim said he was in fear of his safety. The officers transported him to the station and spoke with him while waiting for medical personnel to check his injuries.
The victim claimed he was working in his back yard and went into his residence for a drink. He reported he was then attacked by two males, and he observed a female acquaintance exit his bedroom carrying his .22 rifle and several magazines. The suspects allegedly made the victim empty his pockets to take his wallet and personal valuables, as they talked about a debt he owed.
The victim said he didn't know the males, but one, later identified as Niziol, tied a length of a rope to a metal padlock and swung it causing the victim to further fear for his life. The suspects later put him in his shed and took his phone, preventing him from calling for emergency assistance. The victim claims he was kept in the shed while the suspects hooked up his trailer to the vehicle they drove to his residence. They also allegedly took a set of keys to a truck the victim borrowed from a friend.
Before the suspects left the property, they allegedly told the victim if he told anyone what happened, they would return and kill him with his own gun. He believes they entered through the back door while his back was turned. The victim reportedly had several contusions and abrasions on his neck, face and head. He also complained of pain in his ribs and loose teeth.
In another affidavit, a Mountain Home officer stated he initially attempted to conduct a traffic stop Sunday evening at the intersection with U.S. Highway 62 and the east end of the Sheid-Hopper Bypass for an expired temporary tag. The vehicle continued on the bypass for nearly a half mile before stopping in the Plaza Center parking lot next to Walmart. The officer says he observed the driver, identified as Niziol, reaching under his seat numerous times.
Niziol allegedly began to take off on foot, and after a lengthy pursuit, he was apprehended with assistance from a citizen in the Walmart parking lot. After being placed under arrest, Niziol reportedly said he ran because he had several outstanding felony warrants and is facing 40 years in prison. During a search, the officer located a plastic baggie containing a white crystalline substance in a black plastic container in Niziol's left front shorts pocket. The substance field tested positive for methamphetamine.
Niziol, Smith and Wuest all face felony counts of aggravated robbery, kidnapping, residential burglary, theft of property, theft of property (firearm), terroristic threatening, possession of firearms by certain persons and first-degree battery. Niziol also faces a felony count of possession of a controlled substance (methamphetamine) and misdemeanor counts of fleeing on foot and driving on a suspended license. His bond is set at $5,000.
WebReadyTM Powered by WireReady® NSI