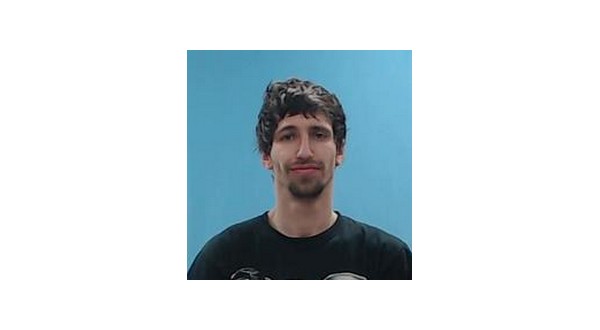 A Boone County man, 24-year-old Garrett Angel of Zinc, is being held in the Boone County Detention Center after being taken into custody in Marion County while allegedly in possession of a counterfeit California driver's license.
According to the affidavit filed Tuesday, officers from the Marion County Sheriff's Office and the 14th Judicial District Drug Task Force went to an area along County Road 3016 in January in search of Angel. He was wanted on an alias bench warrant for failure to appear, as well as parole revocation and other warrants.
The officers observed a pickup stuck in the mud next to a residence along County Road 3016, with Angel sitting in the passenger seat. He was taken into custody as he tried to flee from the vehicle.
During a pat-down of Angel, a broken glass smoking device and the counterfeit license bearing the name of Henry L. Rollins of North Hollywood, California, were allegedly found.
When the deputy looked into the window of the truck he observed a 10/22 rifle on the seat and a small pistol on the floorboard on the passenger side where Angel had been sitting. The pistol was later determined to be loaded. A .9mm semi-auto pistol was also located during a search of the vehicle, along with a white crystalline substance field testing positive for methamphetamine and drug paraphernalia.
A further pat-down allegedly led to a small amount of marijuana, an Alprazolam pill/a Schedule IV substance, and additional meth.
Charges stemming from the Marion County incident include simultaneous possession of drugs and firearms, a Class Y felony; along with felony counts of possession of a Schedule II controlled substance (methamphetamine) with purpose to deliver; possession of a Schedule IV controlled substance (Alprazolam) and possession of drug paraphernalia. He also faces a misdemeanor count of possession of a Schedule VI controlled substance (marijuana) and unlawful use of a license.
His bond was set at $25,000. Online court records indicate Circuit Judge Gordon Webb reduced the amount of the bond to $15,000 last month, cash only.
WebReadyTM Powered by WireReady® NSI