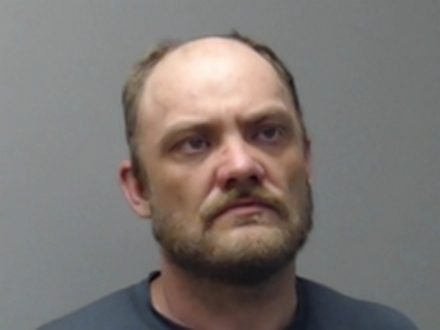 An investigation launched when a father reported the possible rape of his 11-year-old daughter by three unnamed men in an unnamed Midway trailer park ended with the father being jailed and charged with the crime.
Thirty-four-year-old Roger Hicks Jr. appeared in Baxter County Circuit Court Thursday and entered a not guilty plea to charges of rape. He had earlier entered the same plea to a charge of endangering the welfare of a minor. Judge Gordon Webb ordered Hicks to reappear on June 27.
Hicks reported the alleged rape of his daughter to the Baxter County Sheriff's Office January 23. As part of the investigation into the complaint, items of clothing worn by the girl on the night of the alleged attack were sent to the Arkansas State Crime Laboratory.
In mid-April, the lab reported finding three DNA samples on the submitted items. The report noted the three samples were "consistent with originating from a common source."
The DNA samples were eventually reported as being a match with a known DNA sample from Hicks.
According to the probable cause affidavit, Hicks agreed to be questioned, but the interview ended abruptly when he refused to answer questions when shown the DNA results from the crime lab.
When the initial investigation into Hicks' statement that three men had raped his daughter, the girl was given a medical examination. Tests showed methamphetamine present in the girl's urine. At that point, Hicks -- who is described in the probable cause affidavit as a "known and admitted" methamphetamine user -- was jailed on the endangering the welfare of a minor charge. The more serious rape charge followed on May 31, after the DNA testing results were available.
When Hicks appeared in circuit court in late May on the endangering charge, he was informed paperwork was being done to bring the rape charge against him. He told the court if he had been accused of having sexual relations with his daughter, it was all a "misunderstanding."
Hicks remains in the Baxter County Detention Center, with bond set at slightly more than $102,000.
WebReadyTM Powered by WireReady® NSI