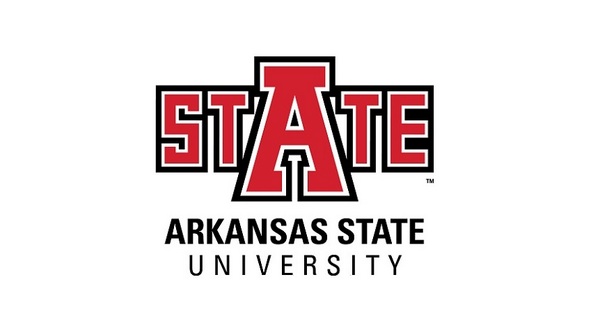 Arkansas State University has released the list of students who were awarded diplomas on the undergraduate and graduate levels during the 2019 spring commencement ceremony. The list includes 84 graduates from North Central Arkansas, as well as two from Ozark County.
Chancellor Kelly Damphousse conferred more than 2,000 diplomas during two ceremonies. The College of Education and Behavioral Science and the College of Nursing and Health Professions participated in the morning event, and the afternoon ceremony included the College of Agriculture, the Neil Griffin College of Business, the College of Engineering and Computer Science, the College of Liberal Arts and Communication, the College of Sciences and Mathematics and Undergraduate Studies.
There are 16 students who achieved a 4.00 GPA graduating summa cum laude, 96 with a GPA of 3.80-3.99 graduating magna cum laude, and 173 cum laude with a GPA of 3.60-3.79. A-State also recognized 34 students who graduated in University Honors and 56 students who graduated in Honors.
Here is the list of students from North Central Arkansas:
Baxter County
Clarkridge:
Bethany D. Barcelona, BS in Education, Mid-Level Education, Cum Laude
Cotter:
Cody Allen Reese, BS, Biological Sciences
Gassville:
Kyle Alan Tardiff, MS in Education, Educational Leadership
Henderson:
Brooke Marlene Barnes, BS, Management
Jordan:
Mitcheal Robert Hargett, BGS, General Studies, Cum Laude
Lakeview:
Jason Hickman, AA, En Route
Megan Nicole Strain, MS in Education, Educational Leadership
Midway:
Branden C. McMaster, BS, Marketing
Mountain Home:
Whitney Nicole Barkes, AS, En Route
Kaci Leigh Thomas, BS in Education, Elementary Education, Cum Laude
Cheyenna S. Belt, BS in Education, Elementary Education, Cum Laude
Michael Boswell, AAS, Physical Therapist Assistant
Curtis Bradley Bowers, BS in Mechanical Engineering, Mechanical Engineering
Alexis S. Crull, BS in Agriculture, Animal Science, Cum Laude, Honors Program
Amanda Love Estes, BS in Nursing
Shelby Tayler Feeney, BS in Education, Elementary Education, Cum Laude
Shaunessy Rose Hamilton, AS, En Route
Vanessa Gail Harvey, BS in Nursing
Jason Reece Hickman, BS in Education, English, Magna Cum Laude
Maranda L. Hickman, AAS, Physical Therapist Assistant
Kaytlin H. Jones, BS, Communication Disorders, Cum Laude
Emily Marie Lake, BS in Education, Elementary Education
Kayla M. Lamar, BS in Education, Mid-Level Education
Patrick J. Leppold, BS in Civil Engineering, Civil Engineering
Shelby Faith Lind, BS in Education, Elementary Education
Shane C. Lively, BS, Technology
Cailyn Victoria Mann, BS, Management
Morgan L. Erby, BS in Nursing
Zoe M. Parsons, BS, Finance, Cum Laude
Alyssa M. Pendergrass, BS in Nursing, Magna Cum Laude
Blake Leroy Poush, BS, Computer Science
Samuel Nomon Reagan, BS, Computer Science, Magna Cum Laude
Shelly D. Ross, BS in Education, Elementary Education, Cum Laude
Kenneth W. Sanders, BS, Management
April M. Stacey, Certificate Program, Addiction Studies
April M. Stacey, MSW, Social Work
Melissa Ann Tabor, MPA, Public Administration
Cortni Paige Thomas, AS, En Route
Lexy Eileen Baxter, Specialist in Education, Psychology and Counseling
Courtney Alison Tone, BS in Education, Special Education
Natalie M. Ungerank, BS, Management
Tyler Blaine Williams, BScience in Education, Mid-Level Education
Boone
Harrison:
Alexxandrea Kristian Carter, BS in Education, Elementary Education
Kali Laraine Carter, BS in Education, Mid-Level Education, Cum Laude
Savannah Dawn Edwards, BS, Mathematics
Shannon I. Popejoy, BS in Education, Mid-Level Education
Kamri M. Rogers, BS, Biological Sciences
Lead Hill:
Tami Lea Richey, Specialist in Education, Educational Leadership
Fulton
Elizabeth:
Amanda B. Martin, BS, Biological Sciences
Glencoe:
Kendra Shyann Pendergrass, BS, Communication Disorders, Magna Cum Laude
Hardy:
Leonard Austin Merriman, BM, Music
Mammoth Spring:
Trisha Rylee Davis, AS, En Route
Melinda Kathleen Langston, Specialist in Education, Educational Leadership
Nicholas A. Mero, BGS, General Studies, Magna Cum Laude
Jacob Logan Stewart, BS, Creative Media Production, Magna Cum Laude, Honors Program
Elizabeth Ann Taylor, AA, En Route
Salem:
Kaylee T. Barry, BS in Education, Elementary Education, Cum Laude
Sarah Danielle Brotherton, BS in Education, Elementary Education
Natalie Claire Everett, AS, En Route
Izard
Calico Rock:
Kaitlyn Marie Fry, DPT, Physical Therapy
Samuel Hurst, MBA, Business Administration
Dolph:
Angela D. Sanders, BA, Sociology
Franklin:
Emily Denise Roberts, AAS, Physical Therapist Assistant
Horseshoe Bend:
Melissa Lea Floyd, MS in Education, Curriculum and Instruction
Davia Jaren Fuller, BS in Education, English, Magna Cum Laude, Honors Program
Alex L. Kurtzweil, MS in Nursing
Kendra Dawn Rains, MS in Education, Special Education K-12
Melbourne:
Kelly N. Cooper, BS, Communication Disorders, Cum Laude
Madison Ann DeLoach, BA, Criminology
Kasey Dawn Sutterfield, MS in Nursing
Kennedi Sue Wiles, BS, Exercise Science, Cum Laude
Mount Pleasant:
Emilie F. Bowlin, BS in Nursing
Sage:
Josh Allen Lung, BS in Nursing
Marion
Bull Shoals:
Kimberly Nicole Guthrie, MS in Education, Special Education K-12
Pyatt:
Chelsee M. Brandon, BS in Education, Elementary Education
Yellville:
Kendra Nicole Rogers, BS in Education, Elementary Education, Magna Cum Laude
Searcy
Harriet:
Ashley Nichole Carr, MS in Education, Educational Leadership
Marshall:
Andrew H. Phillips, AAS, Physical Therapist Assistant
Western Grove:
Amanda J. Fain, MS in Education, Educational Leadership
Stone
Mountain View:
Savannah Elizabeth Hall, BS in Nursing
Robert Jeffrey McCord, AA, En Route
Laura M. Moore, BS in Nursing
Caleb Eugene Spann, BS, Finance
Onia:
Micheal Logan Hudspeth, BS in Nursing
Timbo:
Kamayka Leann Fry, BS in Education, Mid-Level Education, Cum Laude
Two students from Southern Missouri were among the graduates:
Ozark
Gainesville:
Patricia M. Acklin, BS in Nursing
Melissa M. Hayes, BS in Nursing
WebReadyTM Powered by WireReady® NSI