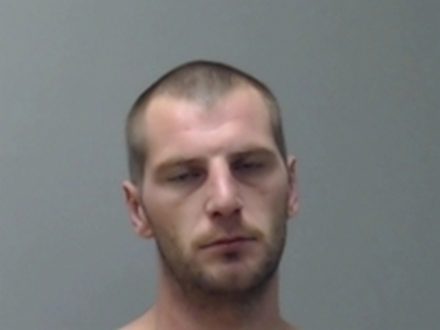 A 24-year-old Clarkridge man appeared in Baxter County Circuit Court Thursday and entered a not guilty plea to charges stemming from an alleged fight last month.
Aaron Dakota Jones, who is charged with second-degree battery, was ordered to reappear in circuit court in mid-September.
Jones is accused of being involved in a fight with a 63-year-old man at a residence along State Highway 201 North.
A Baxter County Sheriff's deputy responded to a report of a fight in progress at the address May 23. When the deputy arrived on the scene, he reported making contact with the alleged victim.
The deputy said the man had blood running from his head down his neck. The victim said Jones had hit him on the head with something out of a toolbox during the confrontation.
A witness to part of the fight told the responding deputy she had heard arguing and had seen Jones swing at the victim, hitting him with a tool as he was bent over a railing on the front porch.
There was no mention in the probable cause affidavit of what led to the fight or what, if any, connection existed between Jones and the victim.
The victim was transported to Baxter Regional Medical Center, where he was treated for a severe laceration to the head.
When the deputy arrived, Jones had already left the scene. He was arrested June 6 and jailed. Bond for Jones is set at $7,500.
Jones attempted to enter a no contest plea to the charges in what was his first appearance before the court, but Circuit Judge Gordon Webb would not accept the plea until the Clarkridge man had a chance to speak with an attorney.
WebReadyTM Powered by WireReady® NSI