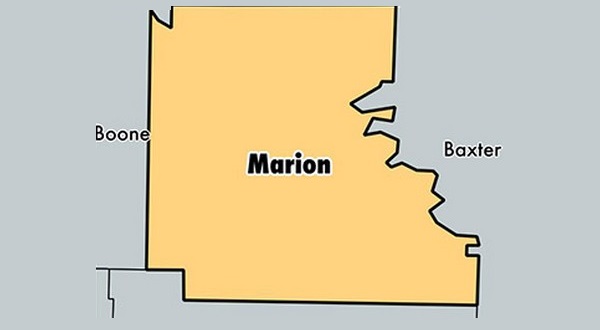 Fourteenth Judicial District Prosecutor David Ethredge says the findings of a recent legislative audit for the year ending Dec. 31, 2017 in Marion County do not point to alleged criminal activity. Ethredge says he has reviewed the findings and advised county officials he will not pursue action regarding the findings.
The recently completed audit noted three items in the office of former County Judge Terry Ott were found to be in noncompliance with state law and accepted accounting practices, as well as one area in the office of County Librarian Dana Scott.
The audit found restricted road funds over three years totaling just under $30,000 were used to pay legal expenses for Ott related to an ethics commission hearing and an appeal in circuit court.
Ethredge says his research revealed the road funds were used upon the direction of documented legal counsel obtained through the Arkansas Association of Counties by County Attorney Sam Pasthing. While the audit cites legal precedent in the finding, Ethredge says the criminal case of Hall v. Thompson is not compatible with the civil matter in Marion County.
The audit also found formal bidding procedures were not performed for the purchase of five dump trucks totaling almost $778,000 acquired in a lease-purchase agreement. In addition, fixed assets were not properly maintained.
With regard to the county library, the audit notes $100,000 of "public funds" were paid to a nonprofit organization to establish a charitable fund for the benefit of the library.
In a statement provided to KTLO, Classic Hits and The Boot news, Director Scott says the board believes the finding is incorrect. The board made a short-term investment of funds with the Arkansas Community Foundation. The board did not "gift" the funds to ARCF, as the they can be withdrawn at the end of the term.
In a letter to Arkansas Legislative Audit, Scott says the funds at issue are not dollars raised through the taxing power of Marion County or the state, but instead are the result of fines or fees paid by patrons or donations to the library.
Ethredge says in both the case of the former county judge and the library director no money is missing. He says while in some cases it appears guidelines were not always followed, no crimes were committed.
Both the Marion County Quorum Court and the Marion County Library Board have scheduled special meetings Tuesday for the propose of discussing the recent audit report.
The library board will meet at 4:30 Tuesday at the library, while the quorum court will meet at 6 in the courthouse in Yellville.
WebReadyTM Powered by WireReady® NSI