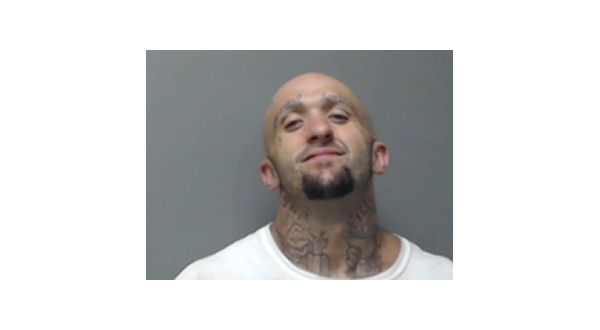 Steven Mark Niziol who is accused of participating in an attack leaving a Gassville man with extensive injuries appeared in Baxter County Circuit Court Thursday.
The 32-year-old Niziol entered a not guilty plea to the charges against him. He is being held on a no bond parole violation.
He faces charges of aggravated robbery, kidnapping, residential burglary, theft of property, theft of a firearm, terroristic threatening, being a felon in possession of a firearm and first-degree battery stemming from the alleged attack on the Gassville man.
According to the probable cause affidavit, Niziol, who lists a Norfork address, was one of two men suspected of inflicting the injuries to the victim. The man suffered contusions and abrasions about his neck, face and head, loose teeth, pain in his ribcage area and a loss of hearing in his left ear. Emergency personnel on the scene recommended he go to Baxter Regional Medical Center to be checked out, but he declined because he did not have health insurance.
The victim told police he had been working in his backyard May 21 when he went into his residence to take a short break. It was then he said he was jumped by two men. He also reported seeing a female he knew exit his bedroom carrying his .22 caliber rifle and ammunition for the gun.
The victim said Niziol tied a length of rope to a metal padlock and began swinging it around, causing him to further fear for his life.
The three suspects made the victim empty his pockets and took his wallet and personal valuables as they discussed a supposed debt the victim allegedly owed. According to the police report, the victim said he did not know the two males involved in the attack. He said the trio did not have permission to be on his property.
The victim told investigators the suspects took his phone to prevent him from calling for help. At one point, the victim was put into a shed on the property. He said while one of the males stood guard, the other man and the woman hooked up a trailer he owned to the vehicle they had driven to his residence. They were alleged to have stolen items of his property and loaded them on the man's trailer.
Before the suspects left the man's house, they allegedly warned him if he told anyone about the incident, they would return and kill him with his own gun.
The victim told police he believed the trio entered his house through the back door while he was distracted by his yard work.
In addition to Niziol, 19-year-old Jonathan Smith Jr. and 33-year-old Jessica Wuest have been named as suspects. Niziol was arrested after a traffic stop June 16. Smith has been arrested and is in the Baxter County Detention Center. Wuest is still being sought.
A Mountain Home police officer made the stop on Niziol's vehicle initially because of an expired temporary tag. The car continued traveling on the Sheid-Hopper Bypass for about a half-mile before coming to a stop. Niziol bolted from the vehicle and fled, but was chased down by the officer, with assistance from a citizen in the Walmart parking lot.
When Niziol was searched following the arrest, a small plastic bag containing a white crystalline substance field testing positive for methamphetamine was found in the left front pocket of his shorts.
As a result of the traffic stop, Niziol faces charges of possessing methamphetamine, fleeing and driving on a suspended license. He pled not guilty to those charges as well on Thursday.
WebReadyTM Powered by WireReady® NSI