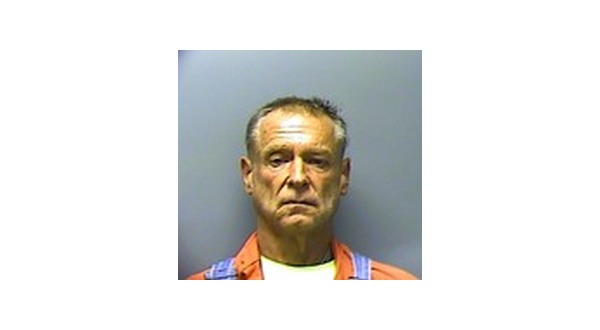 A man who allegedly ran a marijuana growing operation in the Clarkridge area had his $1,500 cash bond forfeited when he failed to show up for a session of Baxter County Circuit Court last Thursday.
Sixty-year-old James Buchanan Borders was at one time dividing his time between a residence in Kansas and property in Baxter County.
He appeared for part of a court session last month, but left before his name was called.
His attorney at the time, Justin Downum, told the court he had been going over a plea agreement with his client during the session when Borders apparently became upset at the terms of the agreement and left the courtroom.
Downum said when his client departed, he was "not happy." Borders has since cut off all contact with Downum and has not been back to court. Last Thursday, Downum asked to withdraw from the case, and Judge Gordon Webb granted the request.
Border's arrest stemmed from a stolen property report he made to the Baxter County Sheriff's Office in early June last year. Borders said his 27-foot "box style" trailer had been taken from his land in the Clarkridge area. The trailer had actually been seized by the sheriff's office. Investigators obtained a search warrant for the trailer and found a number of items related to the growing and consumption of marijuana.
The investigation into the grow operation was launched when a landowner in the Clarkridge area reported one of his employees had found what was believed to be marijuana plants growing. Investigators were shown three different plots approximately 100 yards apart where marijuana plants were found in pots and in the ground.
According to the probable cause affidavit, officers found more than 100 marijuana plants.
The "box style" trailer Borders eventually reported stolen was also located on the property with the marijuana crop. Deputies reported seeing six black pots with marijuana plants growing in them, gardening tools, potting soil, garden hoses and other items sitting outside the trailer. The trailer was taken to the sheriff's office, a search warrant was obtained and investigators checked out the trailer's interior.
One of the items found was described as a personal notebook containing data on the growth of the marijuana plants. Investigators also located smoking devices, rolling paper, cannabis oils and packaged marijuana.
When told his trailer had not been stolen but had been seized by the sheriff's office, Borders was reported to have been silent for a moment before saying, "You got me."
His Baxter County case has been placed on an inactive status until Borders can be arrested on a failure to appear warrant authorized by the circuit court.
WebReadyTM Powered by WireReady® NSI