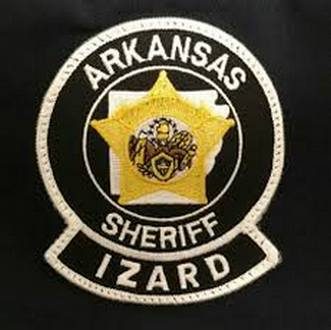 Two Izard County residents are facing multiple drug-related charges following a traffic stop June 21 on Club Road in Horseshoe Bend.
According to the probable cause affidavit filed Tuesday, a vehicle driven by 32-year-old Sean William Mendoza Pennington of Horseshoe Bend was stopped for not having a license plate.
The female occupant, 35-year-old Anna Maria Manzano, provided a sales receipt indicating she had purchased the vehicle the prior day. Manzano would later tell police she has been living in Horseshoe Bend with Pennington for the past two weeks, after moving to Izard County from California.
Information from the National Crime Information Center database indicated both vehicle occupants had suspended or revoked licenses out of California.
A search of Pennington allegedly revealed what appeared to be a white crystalline rock packaged in the front right pants pocket of his jeans, as well as a granular substance and a glass smoking pipe.
Inside the vehicle, officers reportedly discovered additional drug paraphernalia and what appeared to be methamphetamine and contents of a plastic container labeled "medical marijuana," as well as a CBD brownie.
Both are charged with three felony-level and two misdemeanor drug-related offenses, with bonds set at $20,000 each.
WebReadyTM Powered by WireReady® NSI