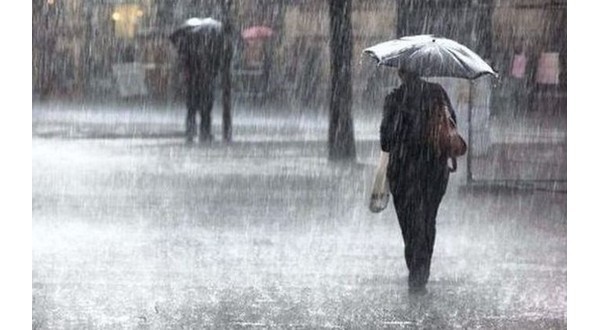 The rainfall numbers for the Twin Lakes Area continue to stagger as the region is over 18 inches above normal for the year date, and we are less than 4 inches from hitting our annual average only half way through the year. June goes down as one of the wettest ever, and the first six months are also in that category.
Through the first six months of the year, we have received 41.26 inches of rain at the KTLO, Classic Hits and The Boot studios, the official weather reporting station in Mountain Home for the National Weather Service. That ranks number four all-time on the list of the most rain received in the first six months of the year. The most rainfall received from January 1 through June 30 is 47.47 inches in 1945.
The 41.26 inches means through the first six months of the year, we are now 18.07 inches above normal, which is 23.19 inches.
Another incredible statistic is our annual average rainfall is 45.23 inches, meaning we are only 3.97 inches of rain away from hitting our annual average with half of the year still ahead of us.
The month of June goes down as the third wettest ever recorded in Mountain Home, after 10.04 inches of rain fell. The wettest June in Mountain Home history was in 1928 when 15.04 inches of rain were recorded.
One daily rainfall record occurred in June. On June 7, 3.67 inches of rain fell, eclipsing the record of 1.95 inches in 1929.
Rainfall was recorded on eight days in the month.
June was a fairly cool month with temperatures running below average. The warmest temperature was 90 degrees, which was recorded twice. Seven days had highs in the 70s. The lowest temperature was 55 degrees.
WebReadyTM Powered by WireReady® NSI