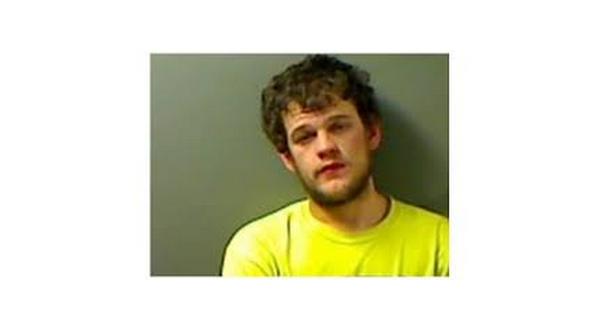 One of two men arrested in connection with a break-in where tools used in the incident were left in the bed of a vehicle sitting outside a Marion County court complex has received a prison sentence.
Court records indicate 25-year-old Levy McGee of Yellville was sentenced to two years in the Arkansas Department of Correction, after entering a guilty plea to felony charges of breaking or entering and criminal mischief, as well as a misdemeanor count of theft of property. His sentence follows a negotiated plea entered late last month in Marion County Circuit Court.
McGee received two years in prison on the felony charges and one year in the county jail on the misdemeanor to be served concurrently. The prison sentence will be followed by four years of supervised probation.
The second defendant in the case, 26-year-old Dylan Statum of Summit, is charged with the same offenses. He is set to appear before Judge Gordon Webb July 10, the final date he can accept or reject a plea offer from the state before his case goes to a jury trial.
Statum is alleged to have driven his girlfriend's truck to a mini storage in Yellville last November, where McGee is seen on video surveillance getting out of the vehicle. McGee is seen walking to a wooden box mounted on a building previously used for payments.
The Yellville man can be seen unscrewing and prying off the lock to the box, while hiding from passing traffic.
After getting the box open, McGee is seen crossing the driveway to the current payment box. Again hiding from passing traffic, McGee sticks what appeared to be a pry bar into the box in an attempt to open it. After several unsuccessful attempts, he leaves the camera's view, returning over three hours later with the pry bar and a ball-peen hammer, successfully breaking into the box, reaching in and taking the contents.
Last December, Statum reportedly drove the truck suspected as being used in the theft to the Marion County Courthouse Annex for a court appearance. While the truck was in the parking lot, officers noticed in the vehicle bed what appeared to be a pry bar and a ball-peen hammer matching the ones seen in the security video used to break into the payment box at the mini storage.
A short time later, Statum's girlfriend arrived to pick up the truck, and the officers were given consent to search the vehicle for any evidence pertaining to the break-in at the mini storage.
During the consent search, no monetary evidence pertaining to the break-in was found. However, the ball-peen hammer and pry bar were photographed and seized as evidence.
The two men allegedly burned checks from the mini storage payment box in the parking lot of a Yellville motel.
WebReadyTM Powered by WireReady® NSI