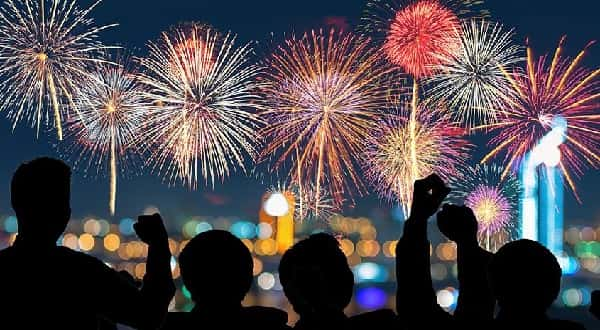 With the Independence Day holiday this week, local residents are purchasing fireworks to celebrate. While fireworks can provide entertainment, the Mountain Home Fire Department is stressing the importance of using fireworks safely.
The Mountain Home Fire Department has several safety measures to follow for fireworks displays where permitted. Fire Marshal Captain Gary Pyszka says the main thing they want to stress for anyone shooting fireworks is to do so in an open area.

Listen:


According to state law, fireworks can currently be sold at retail locations to Arkansas residents for use within the state through July 10 and again from Dec. 10 through Jan. 5. Mountain Home has an ordinance prohibiting the sale or discharge of fireworks in the city limits, but permits can be obtained through the Mountain Home Fire Department for certified pyrotechnics technicians. The penalty for violating the ordinance is a fine of $75 to $200. Baxter County does not have any ordinances or regulations further restricting the use of fireworks in the county's unincorporated areas.
Another factor Pyszka says to keep in mind when shooting fireworks is the potential for grass fires.

Listen:


Fire personnel say 12 should be the minimum age to purchase fireworks, and children should not be allowed to play with fireworks or ignite them. Pyszka also stresses caution when it comes to fireworks near animals.

Listen:


There are several other tips provided by the fire department. Do not use alcohol with fireworks, use them on a hard surface, light only one at a time, do not smoke while handling fireworks, store them in a cool dry place, do not discharge fireworks indoors, never use them as a weapon, do not point or aim fireworks at any property, and use safety glasses when discharging fireworks.
In addition, do not attempt to relight a malfunctioning or "dud" firework. Wait 20 minutes and dunk it in water.
A fire extinguisher, water supply, a hose or a bucket should always be nearby. Assign a member of the group as the "fireman" to be alert and ready to extinguish a fire.
For more information, contact the Mountain Home Fire Department at 870-425-2611.
WebReadyTM Powered by WireReady® NSI