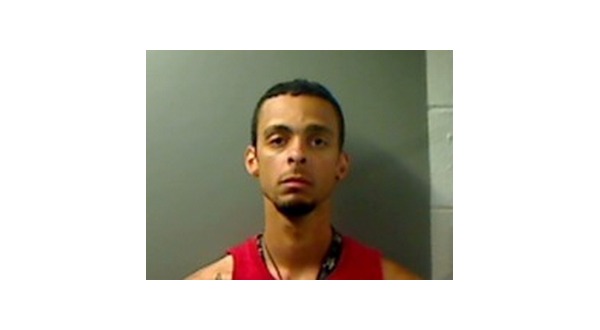 A felony theft of property charge involving a stolen weapon has been dropped against 29-year-old Clayton Hatchet of Cotter due to insufficient evidence. The order filed in Marion County Circuit Court by Judge Gordon Webb late last month includes four misdemeanor drug-related charges.
While the charges against Hatchet have been dropped in connection with a traffic stop in Marion County, online court records indicate he has two open cases in Baxter County and one in Marion County. All involve felony drug charges, with appearances set in both counties in August.
In the Marion County case in which the charges were dropped, Hatchet was arrested and charged in June 2018, along with 28-year-old Joshua Callaway of Mountain Home.
According to the probable cause affidavit, Hatchet was the driver of a vehicle observed pulling into a business on Arkansas Highway 202 near Arkansas Highway 14 in Summit.
After an Arkansas State Police trooper was advised Hatchet's driver's license was suspended, he initiated a traffic stop when the vehicle left the business.
When the trooper entered the name and date of birth Callaway provided into his computer, he noticed the photo matching the information was significantly different than the man in the front passenger seat of the vehicle.
Upon returning to the vehicle, Hatchet refused to identify the passenger. He was also asked if there were any weapons in the vehicle, and Hatchet hesitated to respond.
A search of the vehicle revealed a syringe between the driver's seat and console, two bags of a green leafy substance believed to be marijuana, a white pill imprinted "GG249" and a .410 shotgun. Also located were various items of drug paraphernalia, eight credit/debit and EBT cards with various names, a checkbook, a pouch containing 27 .9mm bullets and a semi-automatic .9mm pistol, reported stolen out of Baxter County.
Last September, Callaway was sentenced to six years in one of the Community Correction Centers in the state where people are normally sent to undergo treatment for addictions. His sentence follows him entering a guilty plea to being a felon in possession of a firearm and theft of property charges involving credit/debit cards and a firearm in connection with the traffic stop. His Marion County sentence is running concurrently with a felony charge of commercial burglary in Baxter County.
A traffic stop by a Mountain Home Police Department officer in late 2017 led to Callaway's arrest in connection with a commercial burglary incident in 2016.
According to the probable cause affidavit, officers noticed the suspect had damaged a garage door and its frame and eventually broke the glass in it to gain entry. The suspect had to reach through the broken window to unlock the door and had been cut in the process.
Blood evidence was collected from the broken window and inside the business and sent to the state crime laboratory for a DNA database search.
Mountain Home Police were advised the DNA profile of Callaway matched the blood evidence collected in the case.
Three days later, Callaway was interviewed and admitted to breaking into the business and taking tools. He admitted cutting his hand on the garage door glass.
After the traffic stop in Marion County, a check indicated Callaway had an outstanding warrant for felony commercial burglary in Baxter County.
WebReadyTM Powered by WireReady® NSI