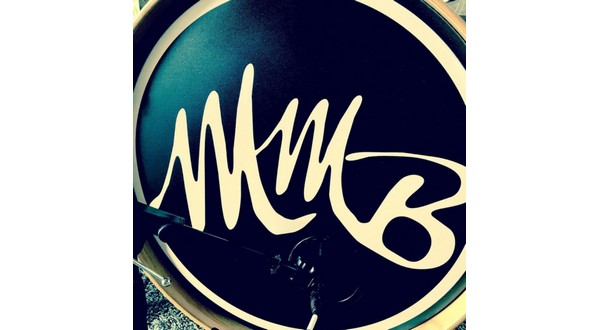 This week's headliner for the Mountain Home Friday Night Block Party is the Mellow Mountain Band. Music and activities will begin at 7 Friday night on the courthouse square in downtown Mountain Home. The event is free to the public and all are welcome.Each member of the Mellow Mountain band, both past and present, has a rich history of growing up with music. It all started in early 2009 when a small group of friends decided to take their back porch jam session into a local music hall.The group played a number of small gigs; building its musical competence and learning to connect with the crown. After about five years, the group disbanded, and the members went their separate ways.A year or so later, Mason Campbell was contacted about playing an event, so he reached out long-time friends Alex Hicks, Craig Estes and Geoffrey Watts and set up a practice session to prepare for the event. At that practice session they met Mason Basford, who was practicing mixing on new sound equipment while they practiced.
After a few practices, Basford began joining in on the practice sessions, and the band was officially formed. After about a year, Watts left to pursue other musical opportunities. The band membership was solid for about five years until Hicks and Estes went their separate ways to pursue other career opportunities. After their departure, Steve Fox stepped in, and shortly after, the band drafted Austin Springfield. This left the final group lineup being Campbell, Basford, Fox, and Springfield.
Campbell has been with the band since its inception and has continuously adapted his instrument skills to fit what was needed to make the band sound whole. He has served as a percussionist, bassist, vocalist and guitarist, but he has always had a passion for vocals and spends most of his time with the acoustic guitar these days.
Basford experienced a successful alternative rock music career in Missouri before joining the band shortly after relocating to Arkansas. Basford has also continually adapted his instrument skills as the band has evolved. As a natural vocalist, his harmonies are part of what gives the band its unique sound. Originally joining as a percussionist, Basford has since become the primary bassist and will occasionally play the keys.
Fox also has an alternative rock background and has played drums and percussion in rock bands for most of his life. He brings a passion for percussion and vocals to round out the band's unique sound.
Springfield is a veteran guitarist and bassists, who has played on the national stage with a number of well-known country artists. His expert lead guitar skills and professional experience elevates the band's sound to the next level.
This week's block party is sponsored by Arkansas State University-Mountain Home.
A number of food vendors will be on hand selling their specialties, including barbecue, tacos, homemade cream soda, cupcakes, funnel cakes, kettle corn and lemonade, and the Baxter County Historical and Genealogical Society will be selling ice cream sundaes.
All attendees will have a chance to win door prizes during the band's intermission.
Attendees are encouraged to bring their lawn chairs when they come out to enjoy what has become a summer tradition.
In case of the threat of rain, stay tuned to KTLO, Classic Hits and The Boot or check the block party's Facebook page facebook.com/mountainhome.square Mountain Home's Friday Night Block Party for details.
For information about becoming a volunteer, sponsor or vendor booth, call Ron Shire at 870-404-6347. For more information regarding the Friday Night Block Party, visit the event's Facebook page at facebook.com/mountainhome.square Mountain Home's Friday Night Block Party.
WebReadyTM Powered by WireReady® NSI'