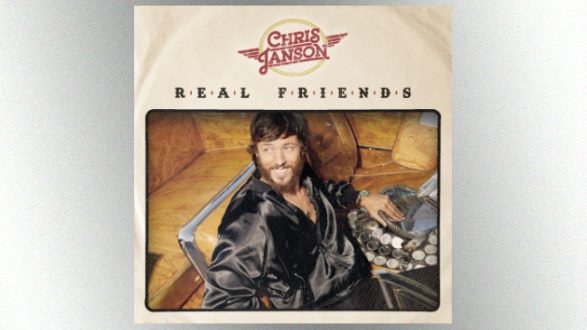 Warner NashvilleWhen Chris Janson released his latest song, the positive anthem "Good Vibes," he hoped it would not only become a hit, but a movement as well — one that would inspire his fans to do random acts of kindness and spread positivity.
Now that he's seen that happen — and "Good Vibes" is nearing the top fifteen — Chris says that attitude spurs him on, even if he's having a bad day.
"You are subliminally talking to yourself every day," he explains. "And even on days where I don't feel like being the 'Good Vibes' guy, and maybe I'm just being kind of grumpy — like every human being in the world, I mean, that's pretty natural — it reminds me, and it's a good reminder to self, to really try to be better, be nicer."
"Smile as often as you can," Chris adds, "and you can really change somebody's life like that. And I've noticed it. I've seen it happen, and that is very rewarding."
"Good Vibes" is the lead single from Chris's new album, Real Friends, which comes out October 18.
This week, he continues on the Raised on Country Tour with Chris Young and Jimmie Allen, with stops in Virginia Beach, Virginia; Raleigh, North Carolina; and Pittsburgh, Pennsylvania.
Copyright © 2019, ABC Radio. All rights reserved.