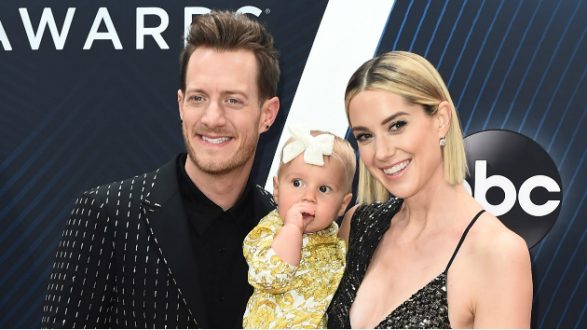 ABC/Image Group LA Tyler Hubbard's second child — a son named Luca Reed — arrived in the wee hours of Monday morning.
The eight-pound, eleven-ounce baby was born on his due date, with Tyler's wife Hayley going into labor shortly after Tyler returned from the Florida Georgia Line tour this weekend.
The couple picked out the name and revealed it several months ago:
"The middle name, Reed, is my middle name," Tyler explains. "So we just wanted to carry that over, thought it kinda had a little ring to it, Luca Reed."
"We'd liked the name Luca," he continues, "thought it was kind of American, but kind of cultured as well, if you know what I'm saying. And also it means bringer of light. So we kind of thought that was cool."
Tyler admits Hayley was actually the creative force behind the name.
"I can't take a lot of credit," he says. "My wife's the one that came up with all that. But I definitely agree and think it's a cool name. It's got a good ring to it."
Luca joins big sister Olivia Rose, who'll turn two in December.
Copyright © 2019, ABC Radio. All rights reserved.