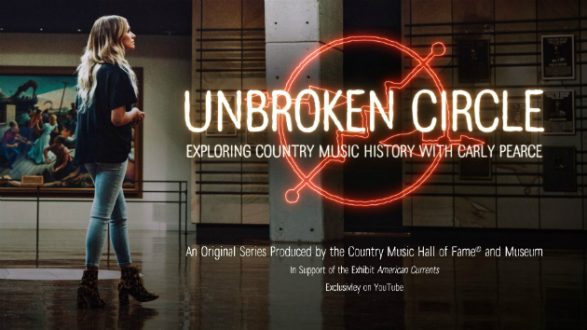 Courtesy of the Country Music Hall of Fame® and MuseumYou can check out the new series Unbroken Circle: Exploring Country Music History with Carly Pearce on the YouTube channel of the Country Music Hall of Fame and Museum.
In the four-part documentary, Carly explores the connections between country music's past, present and future with the help of some of the key people in her life: her neighbor, Opry star Jeannie Seely; her fiancé and fellow artist Michael Ray; her "Every Little Thing" co-writer Emily Shackleton; and her producer busbee.
"It's our new duty, as the next generation of country music artists, to preserve country music history and tradition," Carly points out. "I couldn't have been more honored to join the Country Music Hall of Fame and Museum in exploring this rich lineage of our genre alongside some of my favorite collaborators."
Along the way, Carly also makes some music, duetting with both Jeannie and Michael. You can check out all four parts of Unbroken Circle on YouTube now.
Copyright © 2019, ABC Radio. All rights reserved.