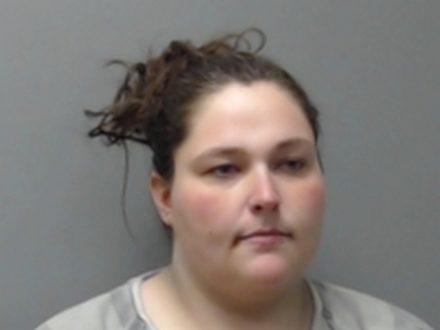 A woman who lists a Yellville address and has been arrested on drug-related charges in Baxter and Sharp counties was put on probation for six years during a session of Baxter County Circuit Court last week. Twenty-four-year-old Kelsey Ann Johnson admitted she had been in possession of drug paraphernalia in Baxter County in mid-March.
She has also been in trouble in Sharp County for doing pre-Christmas shoplifting in stores in Ash Flat and Highland Dec. 24, 2017.
The first store hit was in Highland. When officers came to that business, a description of Johnson was provided. She was eventually located in a store in Ash Flat where she was reported to have been in the process of stealing more merchandise.
According to the probable cause affidavit in the Sharp County case, Johnson was found in possession of a number of unpaid for items in her purse, and the search proved double trouble for her. She was reported to be using her wallet to conceal the merchandise. Inside the wallet, police also found a plastic bag containing a substance field-testing positive for methamphetamine.
Johnson was eventually convicted of possessing the methamphetamine and paraphernalia used to ingest drugs and sentenced to 36 months probation in Sharp County Circuit Court in June last year.
Johnson changed counties for her next arrest. She was picked up in Cotter in March, when police served a search warrant at a residence along Powell Avenue.
According to the probable cause affidavit, Johnson was found inside the home with two males. All three were reported to have been taken into custody.
The officers also located numerous items of drug paraphernalia, including two large plastic containers holding about 50 used syringes, a bag of unused syringes, scales and smoking pipes.
All of the items were alleged to have had what was described as methamphetamine residue on them.
The arrest in Baxter County also triggered a revocation petition in Sharp County. The petition seeks to revoke all or part of the probation sentence she received on charges stemming from the Christmas Eve arrest.
WebReadyTM Powered by WireReady® NSI