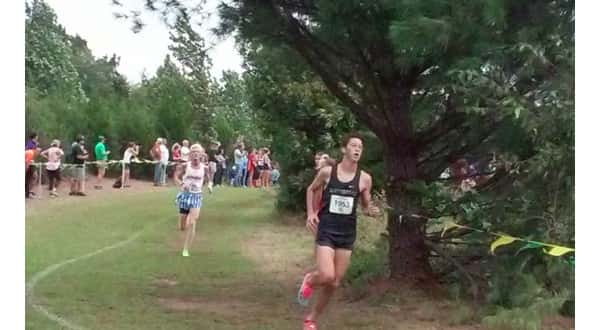 Photo: Whit Lawrence (left)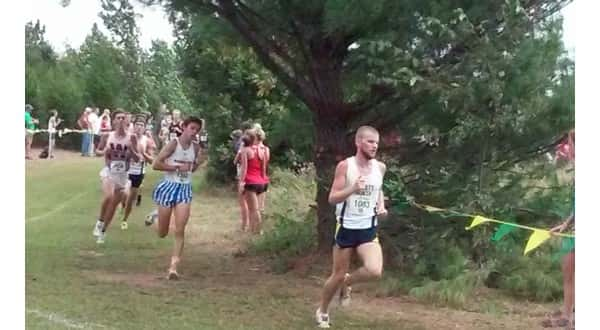 Photo: Andrew Westphal (center)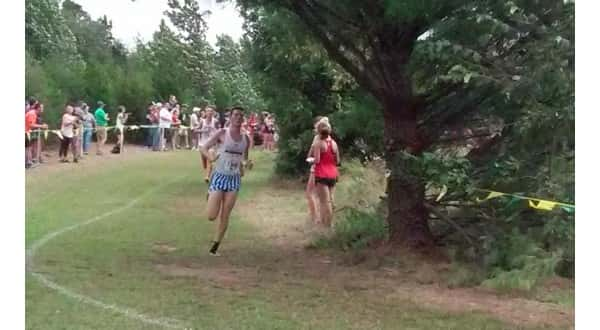 Photo: Jacob Pyeatt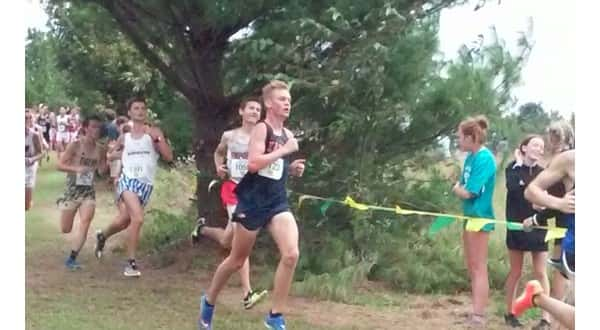 Photo: Tyler Sosnowski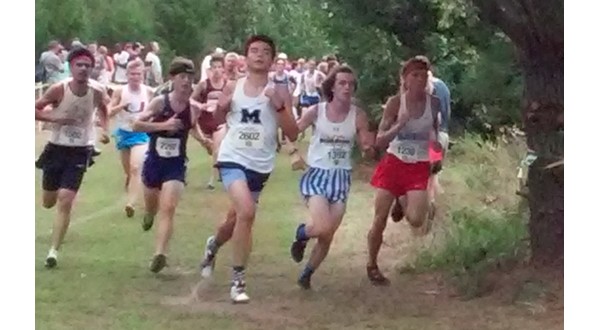 Photo: Xander Towne (second from right)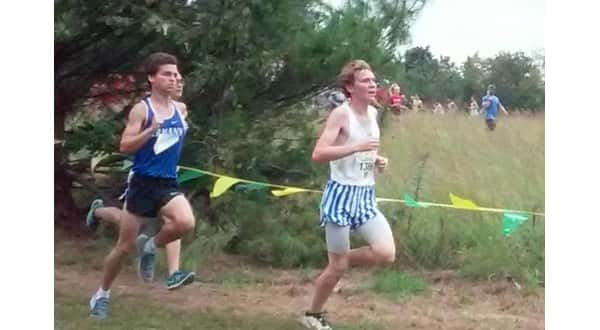 Photo: Jacob Lewis (right)
The Mountain Home cross country teams competed in the Southern Stampede Saturday in Joplin, and every runner set a personal record.
The Bomber boys finished in 17th place out of 44 teams. Whit Lawrence was the top performer for Mountain Home as he finished 17th with a time of 15:56. Andrew Westphal was 29th at 16:11, Jacob Pyeatt's time was 16:26, Tyler Sosnowski crossed at 17:45, Xander Towne finished in 18:21 and Jacob Lewis crossed the line at 18:34.
Marcie Cudworth led the Lady Bombers, as she finished 20th with a mark of 19:34. Rylee Patterson was the second Mountain Home runner to cross the line at 20:06.
In the junior varsity boys' 3k race, Mountain Home was led by Ky Bickford, as he finished third with a time of 10:26. Isaiah Kemp's time was 11:57, Trey Czeschin crossed the line at 12:55, Ty Lawrence had a mark of 12:56 and Alex Hester's time was 13:03.
Mountain Home will travel to Cave City on Oct. 1.
WebReadyTM Powered by WireReady® NSI