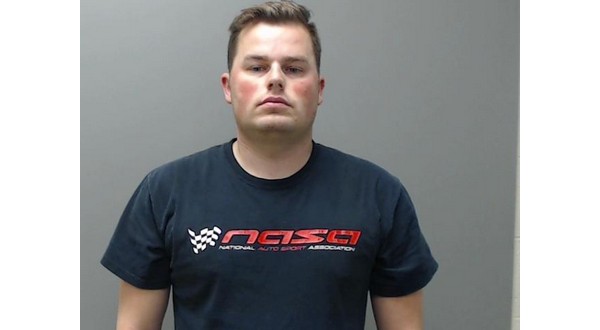 Photo: Andrew Mitchell O'Brien
Charges against a 32-year-old former soldier who drove from Kansas to Mountain Home to meet a 16-year-old girl he had been communicating with online entered a no contest plea during a session of Baxter County Circuit Court Thursday. Andrew Mitchell O'Brien was sentenced to 10 years probation and will be required to register as a sex offender.
O'Brien, who was stationed at Fort Riley, Kansas at the time of the incident, was charged with engaging children in sexually explicit conduct for use in visual or print medium and contributing to the delinquency of a minor.
Deputy Prosecutor Kerry Chism said the girl's family agreed with the sentence.
O'Brien has been separated from the U.S. Army and has lost benefits as well. He is reported to be living with relatives in South Carolina.
In the probable cause affidavit, it was alleged the teenage female sent O'Brien photographs of herself, along with video footage. O'Brien reportedly replied, making comments on the material and asking the girl to send more.
Investigators in the Baxter County Sheriff's Office received a complaint from relatives of the girl. They reported O'Brien was apparently coming to see her, and they were concerned for her safety.
A get-together had been arranged in the parking lot of a business on State Highway 5 South near the girl's residence.
A Baxter County deputy sheriff set up surveillance near the meeting place. The deputy reported O'Brien drove by the area twice before pulling into the parking lot just before 1 a.m. on Dec. 15 last year.
O'Brien, who was wearing a hoodie, blue jeans and a dark jacket, reportedly left his car and walked from the vehicle along Highway 5 South past the girl's residence and then returned to the agreed-on meeting site.
According to court records, O'Brien sent a text message to the girl telling her he had arrived.
The deputy made contact with O'Brien at that point and took him into custody. Incident to arrest, O'Brien's vehicle was searched and a number of items were found – including handcuffs, vodka, condoms and two cellphones.
O'Brien told investigators he thought the girl was 19 years old and denied ever knowing she was 16. The victim, however, claimed she had told O'Brien her actual age during their various social media contacts.
A man then reportedly living in Boone County, Robert Lambert, played a part in making O'Brien's time in the Twin Lakes Area even worse. Lambert was arrested Dec. 14 last year by Mountain Home Police Department at Walmart and put in the Baxter County jail.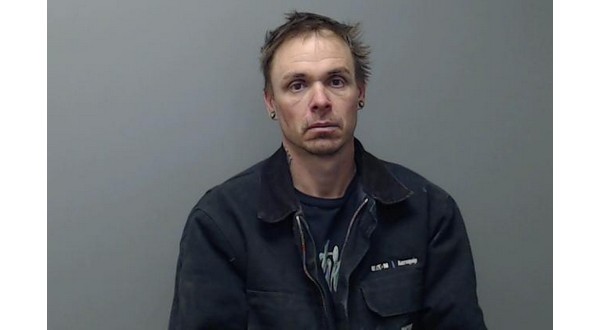 Photo: Robert Lambert
The vehicle he was driving – a Chevrolet Blazer – was put in an impound lot. When Lambert was released a few days later, he went to the lot to reclaim his vehicle. He discovered the lot was closed and secured. Lambert then took matters into his own hands.
He initially told investigators he crawled under the fence at the lot, but could not find his compact SUV, crawled out and got a ride back to Boone County.
However, surveillance cameras told a different story. Lambert was picked up by the cameras, as he crawled under the fence. He then gained access to O'Brien's 2008 Toyota Infinity which the now-former soldier had driven from Kansas to Arkansas.
Lambert used O'Brien's vehicle to ram open the impound lot's gate. He is then reported to have located his vehicle and driven it away.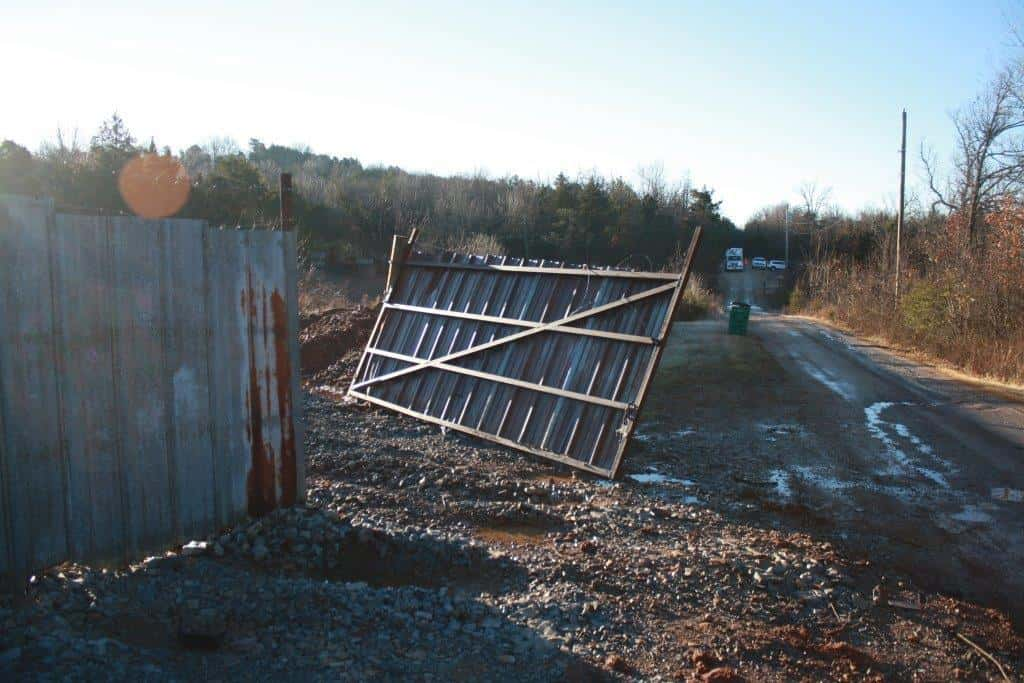 A number of charges were filed against Lambert stemming from the incident. He failed to appear in circuit court in late August, and a failure to appear warrant was issued for his arrest. He remains a fugitive.
WebReadyTM Powered by WireReady® NSI