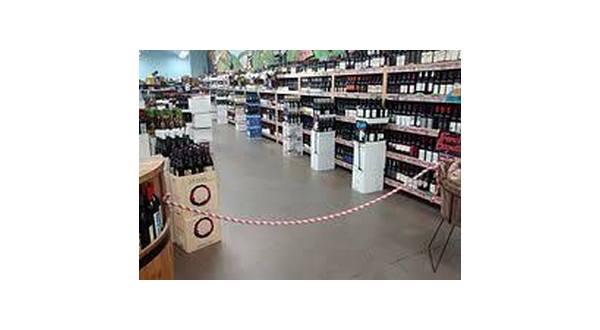 A petition initiative is underway to place a measure before registered voters in Mountain Home for the approval of off-premise sales of alcoholic beverages on Sunday. While alcohol can be served on Sunday in local restaurants, the sale at grocery stores, gasoline stations and liquor stores is prohibited, with the exceptions being the cities of Norfork and Salesville. Supporters of the initiative hope to secure a sufficient number of signatures to allow the measure to be placed on the March 3 primary election ballot.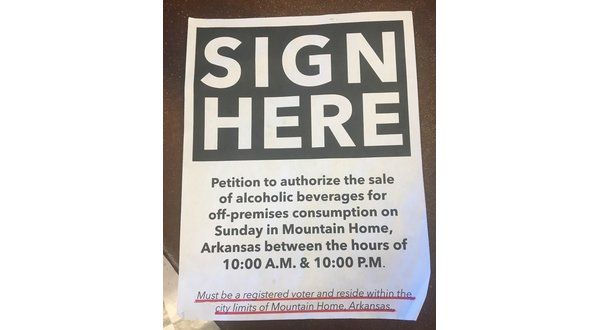 While time is of the essence in securing the signatures, supporters learned this past week the deadline originally believed to be Dec. 3 is actually Dec. 26, which is 70 days prior to the primary election, according to municipal statute.Supporters of the initiative believe a minimum of 622 signatures of registered voters living inside the city limits of Mountain Home is necessary for the measure to be placed on the ballot. The number is based on 15% of the ballots cast in the 2018 gubernatorial election.Supporters will readily agree nailing down the details on the process and the requirements for placing the measure on the ballot have been a challenge.
While the process requires the petitions to be submitted to City Clerk Brian Plumlee, in order for the signatures to be validated, he must coordinate with the office of Baxter County Clerk Canda Reese, as the custodian of the county's voting records.
Reese says while she has fielded questions on the initiative, her office's only roles are to ensure the validity of the signatures and to coordinate with the election commission to ensure the measure is placed on the ballot.
Reese says officials with the Arkansas Secretary of State's Election Division advise those behind measures such as this one should work with an attorney.
Reese says it's unusual for local measures like this to be placed on an election ballot, adding the state's election calendar does not provide guidance and alcohol initiates have different rules than other proposed laws.
As supporters have grappled with the details, signatures are being collected at three establishments–Jack's Package Store, Judicious Spirits and Midtown Spirits.
Midtown Spirits owner Jerry McDonald says being unable to sell alcoholic beverages on Sunday is confusing for tourists.

Listen:


McDonald says visitors are not the only ones to question the current status of off-premise alcohol sales on Sundays.

Listen:


Supporters of the initiative like McDonald point to the opportunity for additional sales tax collections if voters approve the measure and that the sales of medical marijuana is allowed on Sunday.

Listen:


While the collection of signatures continues with less than a month until the deadline, prior to the Thanksgiving holiday break, both City Clerk Plumlee and County and Circuit Clerk Reese advised they have not received any petitions.
WebReadyTM Powered by WireReady® NSI