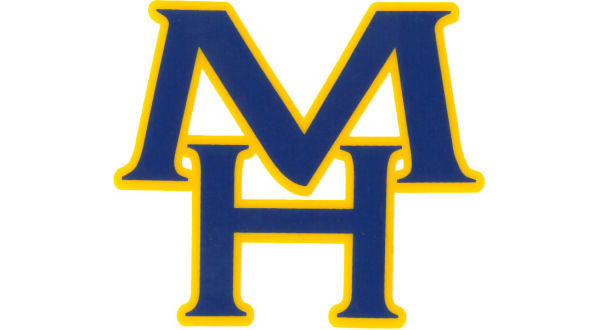 The Mountain Home High School basketball teams had mixed results Tuesday at Harrison, and the Bomber boys were able to come up with a clutch shot in overtime for the win. Matt Sharp has the details.

Listen:


Wyatt Gilbert's shot in the extra period put Mountain Home over the Goblins 65-62. The Bombers got off to a quick start building a 17-7 lead before Harrison came back and tied the game. The two teams would end up with 10 lead changes and four ties. Mountain Home tied the game at 57 to force overtime and then struck first in the extra period on a pair of free throws by Gilbert. The lead was exchanged two more times, and the game was later tied at 62. After letting the clock run down, Gilbert hit a three with 1.7 seconds. Harrison had one more chance to send the game to a second overtime period, but Gatlin James' shot came up short.
Mat Jones led the Bombers with 27 points, and Gilbert added 22. For the Goblins, Ben Elliot and Ethan Edwards scored 25 points each.
Harrison falls to 4-8 on the season. Mountain Home improves to 4-4, and they'll travel to Siloam Springs on Friday.
The Lady Bombers were not as fortunate as their male counterparts, as they fell to the Lady Goblins 44-41. Mountain Home led for much of the first half, but Harrison was able to finish the first half with a one-point advantage due in part to the three-point shooting of Caroline Cecil. While Cecil was quiet for the most part in the second half, her teammates picked up the slack, as they built a double digit lead in the third quarter before the Lady Bombers mounted a comeback. Mountain Home was down by three with one more chance to tie the game, but Emma Martin's three-point attempt missed the mark, and the Lady Goblins hung on for the win.
The Lady Bombers were led by Anna Grace Foreman with 17 points. Cecil had 19 points for Harrison, and Marion Groberg chipped in 12.
The Lady Goblins are now 10-1 on the year. Mountain Home drops to 6-2, and they'll head to Centerton on Friday to take on Bentonville West.
WebReadyTM Powered by WireReady® NSI