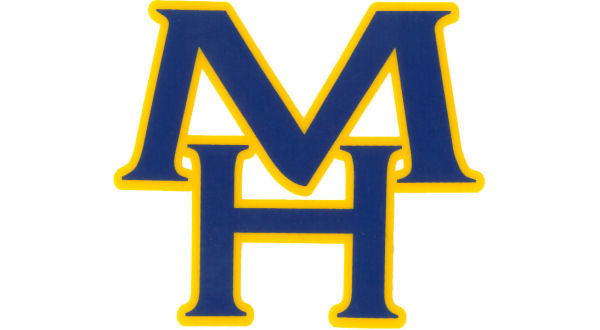 The Mountain Home High School basketball teams wrapped up 2019 keeping both championship trophies of the First Arkansas Bail Bonds Tournament at the Hangar.
The Lady Bombers wrapped up the night by defeating Rogers 44-29 in the girls' final. Mountain Home jumped out early on the Lady Mounties by ending the opening quarter with a 17-4 advantage. Rogers cut the margin to seven in the second period, but they would get no closer. The Lady Bombers ended up leading by double digits for much of the second half and went on to win by 15.
Anna Grace Foreman led Mountain Home with 14 points, and Kate Gilbert added 13. For the Lady Mounties, Kate McConnell scored 12 points. The Lady Bombers improve to 10-2 on the season, and Rogers falls to 8-4.
In the other girls' games, Farmington took third place with a 66-61 victory over Watson Chapel, Har-Ber heads back to Springdale with a fifth-place finish after beating Paragould 48-42, and Highland pounded Junction City 44-23 in the seventh place game.
Mountain Home's boys repeated as champions of the tournament with a 45-34 decision over Farmington. While the Bombers never trailed in the game, the Cardinals kept fairly close early on. Mountain Home was pulling away in the third quarter. Farmington coach Beau Thompson substituted his starters with players that normally don't see a lot of playing time, and the Cardinals cut the margin back to seven to end the fourth quarter. The Bombers again were able to distance themselves from Farmington, as they grabbed the 11-point victory.
Mountain Home was led by Wyatt Gilbert with 15 points, and Mat Jones chipped in 13. No one was in double figures for the Cardinals, as they drop to 7-5 on the year. The Bombers' record is now 8-4.
Flippin came up short in its quest for a third-place finish. The Bobcats fell to Junction City 52-46. Flippin's record is now 14-5.
Also on the boys' side, Clarendon ended up fifth after beating Hamburg 57-42, and Paragould was a 45-36 winner over Cave City in the seventh-place game.
Mountain Home's next games will be Jan. 7 when it hosts Russellville for their non-conference finales.
WebReadyTM Powered by WireReady® NSI