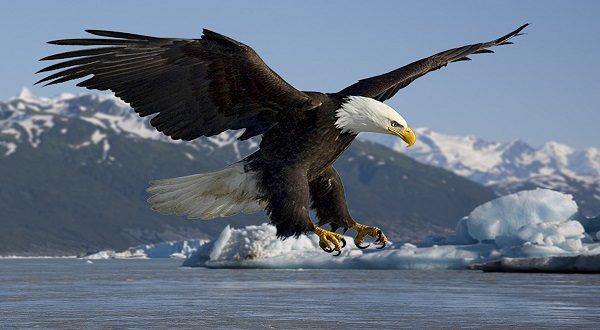 One of Bull Shoals-White River State Park's biggest events is this weekend. Eagle Awareness 2020 is scheduled for Friday and Saturday with events held at the park and other locations throughout Bull Shoals and Lakeview.
Park Ranger Interpreter Julie Lovett says she has been involved with Eagle Awareness events at Bull Shoals for 11 years and worked similar events for other agencies, and she says it goes a long way toward pushing a conservation message to the public.

Listen:


Activities begin each day with river and lake cruises. The river cruises will be held at the Bull Shoals-White River State Park Trout Dock with a $20 fee. Lake cruises will be held at Bull Shoals Lake Boat Dock. Admission is $15 for cruisers ages 13 and older, $7 for children 6 to 12 and free for children 5 and under. Van tours will also be held throughout the day on Saturday.
Nature photographer and author Tim Ernst will give a pair of presentations highlighting his work Friday, beginning at 3 p.m., in the James A. Gaston Visitor Center classroom. He will also have a book signing after each presentation. Ernst's newest book is titled "Arkansas Splendor," and autographed copies will be available for purchase.
Lovett says park officials are hoping Raptor Rehab of Central Arkansas will return to release barred owls back into the wild. Friday's other activities include an owl prowl, birding exploring stations and booths for the Audubon Society of North Central Arkansas and the Master Naturalists of North Central Arkansas.
Lovett says Friday's highlighted activity is the live raptor meet-and-greet starting at 7 p.m.

Listen:


For Saturday, Lovett says most of the activities will move to the Bull Shoals Theater of the Arts.

Listen:


Other than the lake and river cruises, admission for Eagle Awareness is free of charge. For more information, contact the James A. Gaston Visitor Center at 870-445-3629.
WebReadyTM Powered by WireReady® NSI