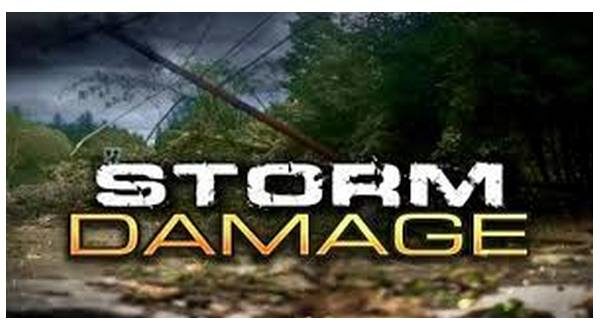 Friday night's storm activity caused reported damage to a couple of area structures, and some power outages and road closures have also been reported.
The only area residential structure reported damaged is a residence on Arkansas Highway 27 south of Marshall in Searcy County. According to Little Rock television station KLRT, the report came from the Van Buren County Office of Emergency Management, but no injuries were reported.
Storm damage was also reported to a local business. According to a spokesperson from the Ozark County Sheriff's Office, a tobacco retailer on Highway 5 on the north side of the Arkansas-Missouri line had a portion of its roof damaged from Friday night's storms.
Most other damage reported in the area is mainly from downed trees and power lines in Marion, Ozark, Searcy, Boone and Newton counties, and several power outages are in effect. As of 5 p.m. Saturday, Entergy Arkansas has 322 outages reported in Marion County, 13 in Searcy County and seven in Stone County.
With the heavy rains that fell, some local roadways are closed due to flooding. In Ozark County, the Missouri Department of Transportation reports Missouri Route T at Mammoth, Missouri Route H near the Patrick Bridge Access. Missouri Highway 181 near Sycamore and Missouri Highway 95 near Souder are all closed. The Ozark County Sheriff's Office is also reporting County Roads 521 and 522 are also impassible due to flooding. According to MoDOT, a portion of Missouri Highway 142 west of Moody in Howell County is also closed following the heavy rains.
No main roads are reported closed from the flooding in North Central Arkansas, but the Newton County Sheriff's Office says there may be some back roads and low water crossings that are impassible.
WebReadyTM Powered by WireReady® NSI