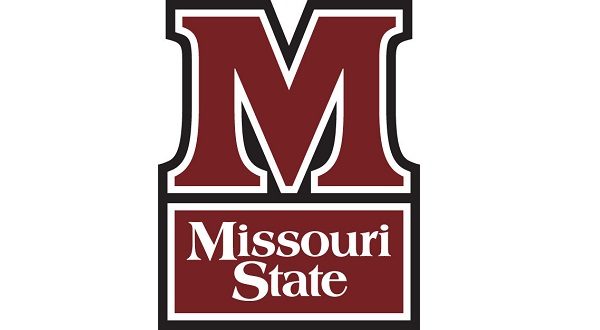 SPRINGFIELD – Visiting Bradley tied a Missouri State opponent record with 17 3-pointers – with seven coming in a key seven-minute stretch late in the game – to lead the Braves to a 91-78 comeback win over Missouri State in Springfield Wednesday night.
The improbable comeback by BU followed a remarkable Bears run to start the second half. Missouri State (8-10, 2-3 MVC) stormed back from a 16-point deficit to lead 68-58 with 9:28 to play in the game. The thrilling 33-7 run by MSU took just over ten-and-a-half minutes, including the final minute of the first half, and saw the Bears use timely rebounding and a series of key defensive stops to give get them back in the driver's seat.
Gaige Prim's hook shot with 14:34 remaining tied the game, 54-54, before Keandre Cook buried a 3-pointer to put Missouri State on top for the first time with just under 14 minutes to play. From there, treys by Ja'Monta Black, Lamont West and Ford Cooper Jr. preceded a pair of free throws by Tulio Da Silva to push the Bears ahead by a 10-point margin. Da Silva's charity shots capped a 23-4 spurt by the home club in the span of just over nine minutes.
Then the barrage started for Bradley (13-5, 4-1). Nate Kennell, who finished with a game-high 25 points, ignited a 12-2 run with a long 3-pointer. Over the next three minutes, the Braves would hit four more shots from long range, ultimately tying the game, 70-70 with 6:26 to play.
Isiaih Mosley ended the outburst with a runner off the glass to calm the waters momentarily and return the lead to MSU, 72-70. But Missouri State would convert just one field goal the rest of the game, going 1-for-8 from the field in the final five-and-a-half minutes while the Braves pulled away.
Bradley made six of its 12 total second-half field goals in the game's final 5:40 with Kennell dropping in his seventh triple of the game from the right wing with just over two minutes to go to cap a 15-2 run and leave the JQH Arena faithful stunned.
In the second half, nine of Bradley's 12 field goals came from 3-point range.
Cook led the Bears with 22 points on 6-of-9 shooting, while West added 14, Prim scored 13, and Mosley knocked in 12 points for his seventh-straight double-figure scoring effort.
Missouri State finished 24-of-58 (.414) from the field, 11-of-24 (.458) from 3-point distance, and 19-of-23 (.826) at the foul line with 10 turnovers.
Bradley out-rebounded the Bears, 41-32, collecting 13 second-chance points off its 9 offensive boards. The Braves were 31-of-66 (.470) from the field, 17-of-30 (.567) from long range and 12-of-15 (.800) at the stripe.
Ja'Shon Henry added 17 points and a game-high 13 rebounds as one of five Bradley players to score in double figures.
In the first half, Kennell knocked down five 3-pointers to help Bradley move ahead 51-41 at the break. Missouri State trailed by as many as 16 in the opening stanza, but rallied just before the intermission with triples from Cooper and West to make it a 10-point game.
Bradley's point total for the game (91) and first half (51) were both season highs by a Bears opponent.
Missouri State travels to Evansville on Saturday for a 1 p.m. start against the Purple Aces at the Ford Center before returning to JQH Arena on Thursday, Jan. 23 for a 7 p.m. tilt against Valparaiso.
WebReadyTM Powered by WireReady® NSI