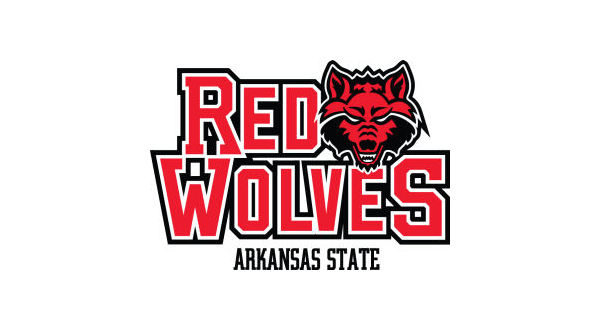 JONESBORO, Ark. – The Arkansas State women's basketball team shot 42% in the first half to keep pace with UT Arlington, but the Lady Mavericks increased their field goal percentage in the second half while, conversely, the Red Wolves' offensive output slowed to pull away for an 89-62 victory Thursday night at First National Bank Arena.
A-State (9-14, 6-6) was led by three players scoring in double figures, including Peyton Martin with a team-high 16 points and Jireh Washington and Morgan Wallace with 12 each. UTA (14-10, 8-4) also had three players reach double digits in the scoring column, led by Marie Benson with a game-high 20 points.
Arkansas State entered halftime down just 43-38, but its shooting percentage dipped to 29% in the second half while the Lady Mavericks' rose from 50 to 56%. UT Arlington was able to get off 18 more shots than A-State and hit 53% of its attempts in comparison to the Red Wolves' 36.0%-mark.
UTA, which held an overall 41-26 advantage on the boards as well, outrebounded A-State 22-11 over the final 20 minutes and scored 13 second-chance points in the second half.
"The first half we executed the game plan pretty well, not great, but pretty well, and were down just five at the half," head coach Matt Daniel said. "The second half we didn't execute and allowed them to shoot the ball well, that was on us. Obviously we struggled to score the ball, but we slowed down our pace and it was a big difference."
UTA never trailed, although the game was knotted 19-19 with 1:40 remaining in the opening period. They held a slim 24-22 advantage heading into the second period, which saw them score 19 points to the Red Wolves' 16.
Arkansas State pulled to within 45-42 almost two minutes into the second half, but the Lady Mavericks responded with 10-2 run to open a double-figure lead at 55-44. UTA went on to outscore A-State 21-10 in the period to go up 62-48. The visitors shot 64% in the fourth period to pick up the victory.
The Red Wolves remain at home for their next game, hosting Texas State on Saturday at 4 p.m. The game will be aired live on ESPN+.
WebReadyTM Powered by WireReady® NSI