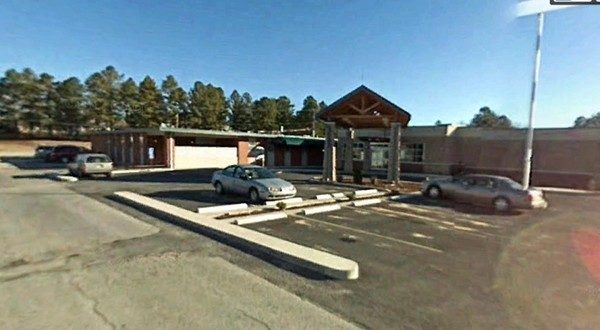 Photo: Izard County Medical Center
The CEO of a health-care company whose holdings cover four hospitals, including the Izard County Medical Center in Calico Rock, is reportedly under civil and criminal investigation, according to a St. Louis Post-Dispatch story.
The Associated Press says the newspaper reports a court filing by the U.S. Trustee's office accuses Americore Holdings' CEO Grant White of mismanagement and says he "has not operated the hospitals in a manner that is consistent with public safety and welfare."
The documents were filed this month in Americore Holdings' bankruptcy case by acting U.S. Trustee Paul Randolph, whose department oversees bankruptcy cases.
An email message left with Americore was not immediately returned. Americore's attorney filed a motion to withdraw as counsel on Wednesday, citing "irreconcilable differences" with White.
Americore's parent company is based in Florida and in December filed for bankruptcy in a case that includes the Izard County Medical Center and three other hospitals.
In early January, the Arkansas Democrat-Gazette reported the bankruptcy filings.
The Little Rock paper said then it's not clear what the filings mean for the future of the only hospital in Izard County, as officials from the medical center and from the parent company failed to return calls seeking comment. The petition was filed under Chapter 11 of U.S. bankruptcy code, meaning they can ask the court to reorganize debts and continue operation.
The Izard County Medical Center was established in 1952 and was acquired by Americore in 2017.
The hospital has 25 beds and an emergency room open 24/7, and it is a critical access medical center. Critical Access Hospital is a designation given to eligible rural hospitals by the Centers for Medicare and Medicaid Services. The designation is designed to reduce the financial vulnerability of rural hospitals and improve access to healthcare by keeping essential services in rural communities.
According to documents filed earlier, the hospital's assets and liabilities each totaled less than $50,000.
The paper also reported a lawsuit was filed in Izard County Circuit Court in December alleging the hospital and its operator owe more than $307,000 in back rent to a landlord, and they have not paid their 2018 property taxes, which total nearly $40,000.
In the latest development, the St. Louis paper reports court documents say one of Americore's hospitals, Ellwood City Medical Center in Pennsylvania, was raided by the FBI on Jan. 30, and White's home was raided the day before.
Randolph said White had "improperly siphoned money" from debtors for his personal benefit, but said he did not believe that White has been charged with a crime.
Randolph filed the documents as part of a motion urging the court to appoint a trustee specifically to oversee the bankruptcy case, or otherwise dismiss it altogether.
WebReadyTM Powered by WireReady® NSI