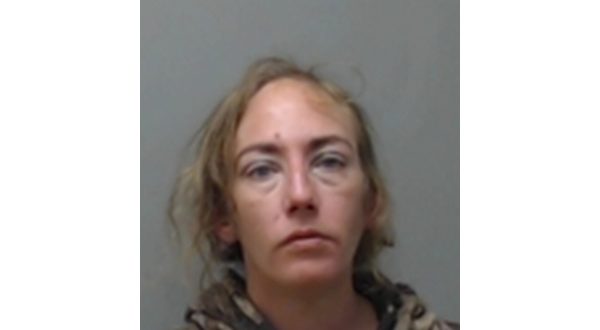 Photo: Virginia Elizabeth Long
A Mountain Home woman is jailed on aggravated assault charges after she allegedly attacked a man while he was sleeping and cut his neck at a residence on East 10th Street on Saturday night.
Thirty-four-year-old Virginia Elizabeth Long also faces a misdemeanor charge of resisting arrest, after she fought officers from the Mountain Home Police Department. Long remains jailed on a $5,000 bond.
According to a probable cause affidavit in the case, Patrolman Cody Hilliker responded to a call regarding a subject with a knife, shortly after 7 p.m. The officer made contact with the victim, who said he was sleeping when Long allegedly starting punching him. Long allegedly retrieved a knife and cut the victim on the neck.
The officer notes the victim had a small laceration on his neck and blood on his shirt.
After being joined by Officer Ryan Thompson, law enforcement encountered a witness who said the attacker was inside a room in the home with a knife. Authorities entered the room and observed Long lying on a bed, on top of a knife. The officers directed Long to raise her hands at gunpoint, but the woman allegedly refused.
Long then told officers she was going to resist arrest, stood up on her knees and grabbed the knife. Officer Thompson deployed his Taser, after Long persisted in refusing commands and continued to resist. As Hilliker tried to place Long in handcuffs, Thompson again deployed his Taser, allowing his fellow officer to gain control of the woman's arms.
The struggle continued with officers finally drive-stunning Long to get her into handcuffs. The woman continued to actively resist and was carried to a patrol vehicle, as she refused to walk for officers.
WebReadyTM Powered by WireReady® NSI